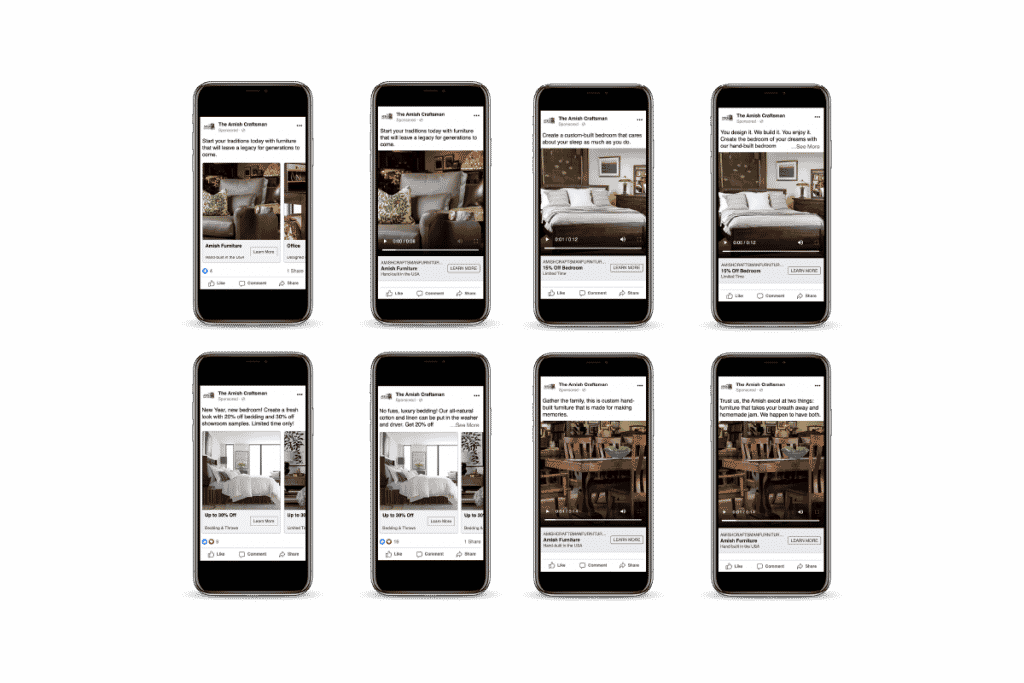 Amish Craftsman A/B Testing
The best way to understand your audience and what they want, is through A/B testing. We take a hypothesis of what we believe customers will react to and test those ideas to understand how to best evoke the desired behavior for each audience segment.
For The Amish Craftsman, we developed fifteen different audience segments and A/B tested messaging, photos, ad style, video, animation, headlines, and buttons to see which segments reacted the best to each ad. In just one month of optimizing and learning from the audiences, we were able to reduce the cost per click by 74%.