How much does a Storybrand website cost?
There's a dance that happens between clients and consultants all the time.
Client: "How much does a StoryBrand website cost?"
Agency: "Well, how much is your budget?"
This is really uncomfortable for the client because it feels like the agency is just looking to charge you as much as possible. But it's also uncomfortable for the agency because there are a lot of factors that go into calculating the cost, and understanding what your budget is will give me a better idea about what you need.
A reasonable analogy is to think of websites like cars. A $3000 used 03' Camry and a brand new $50k Tesla might both get you where you want to go, but you would buy them for different reasons. With the cost of a website, your budget is going to affect what you "need" and it should affect your expectations.
Here's my simple answer to the question, "How much does a StoryBrand website cost?"
Answer: Twelve thousand dollars… 
... but also, it could be a lot more or a lot less depending on what you need, and I can't answer that unless I understand your business and your goals.
Any agency giving you a quote without understanding what you need is GUESSING. Either they will overshoot what it costs and you'll pay more than you need to, or they will undershoot what it will take and you'll end up with a bad site, or you'll have to pay more later. It usually leads to one or both parties being frustrated and a poor experience for client at best, and a break down in the relationship at worst.
Let's dig into some of the details.
1. What is a Storybrand website?
Storybrand is the Nashville-based company behind the books Building a Storybrand, Marketing Made Simple and Business Made Simple University. If you're looking for a "Storybranded" website, you want something that follows Storybrand principles, and does two things:
Communicates clearly what your do, how it will my your customer's life better, and how to get it.
Positions your company/brand as "the guide" not the hero.
There are a lot of marketers that have read the Storybrand books and may be able to apply some of the principles, but there is real value in hiring a Certified Storybrand Guide to ensure it's done well.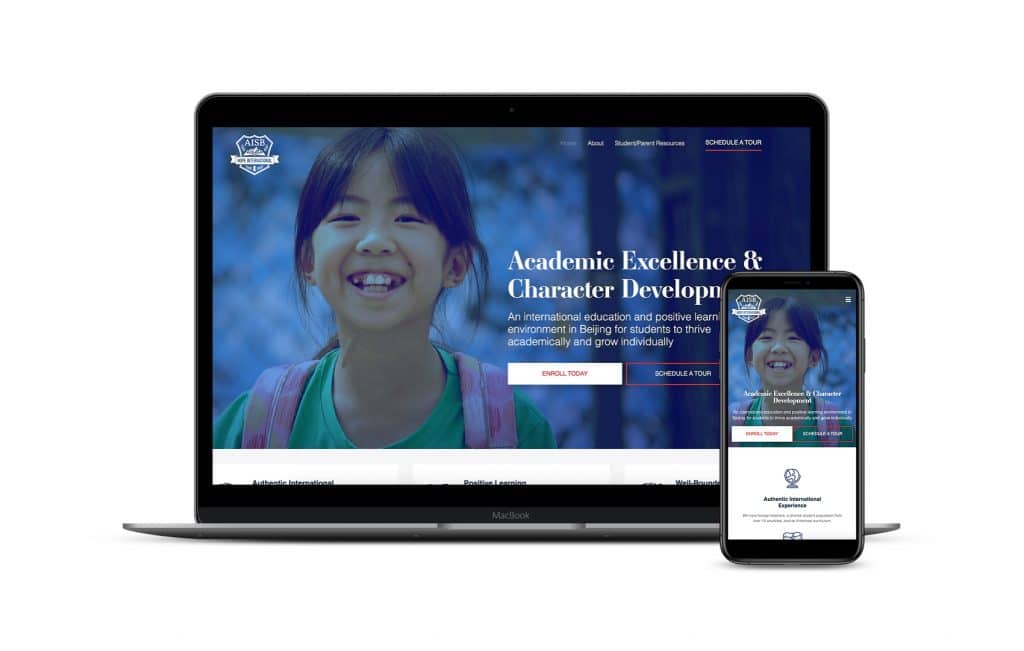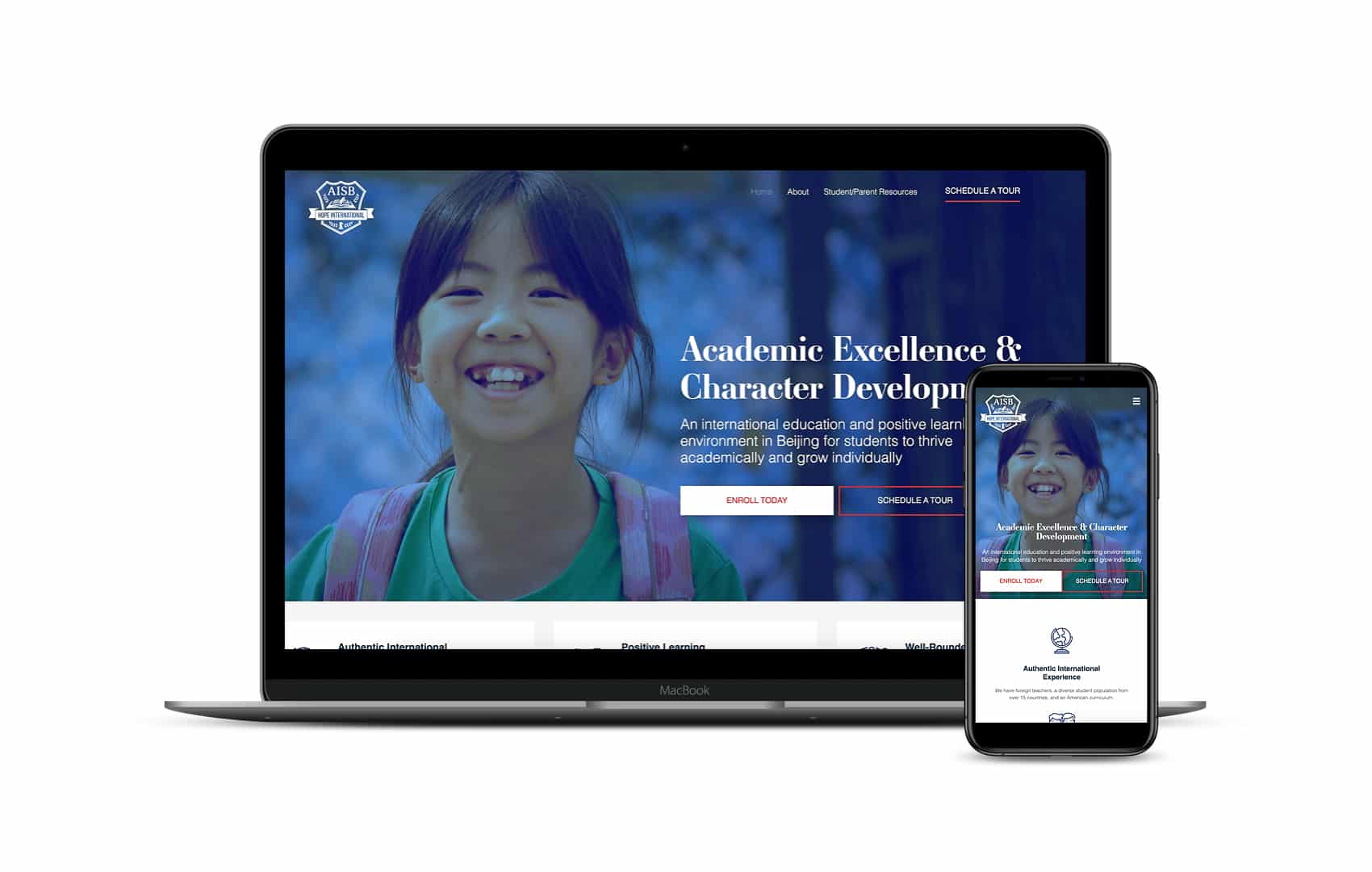 AISB - Hope International School
Storybrand is a great framework for developing the messaging for your site and should influence the layout and design, but for other aspects of a site like design, SEO, driving traffic, and special functionality, a Storybrand guide may or may not be able to help.
You can hire a Storybrand Guide to do the messaging Brandscript ($1500-$2500) and front page wireframe ($2k-$3k) for your site and someone else to design and build your site. Or you can hire an agency that can do both. A Storybrand agency may or may not break out the Storybrand services separately from the full quote of a site.
If you have your Brandscript and wireframe ready to hand to a developer, you'll likely get a small a break on the price to develop the rest of the site, but your discount won't be equal to what you paid for Storybranding. You should invest in Storybranding your site because the messaging is important, but it is more expensive than a non-Storybranded redesign.
Who is Designing Your Next Website?
Let's talk about how Banker Creative can help you develop a new website using Storybrand principles that will grow your business .
You usually get what you pay for. If you're hoping to make three million dollars from your website redesign $50k is probably worth it, but if your best year was $400k, and you're hoping to increase revenue by 20%, ten thousand dollars might be a lot.
A good rule of thumb is to plan on spending 10% of what you hope to earn from a website redesign. Or another way to think about it is to be spending 5% of your total revenue on marketing.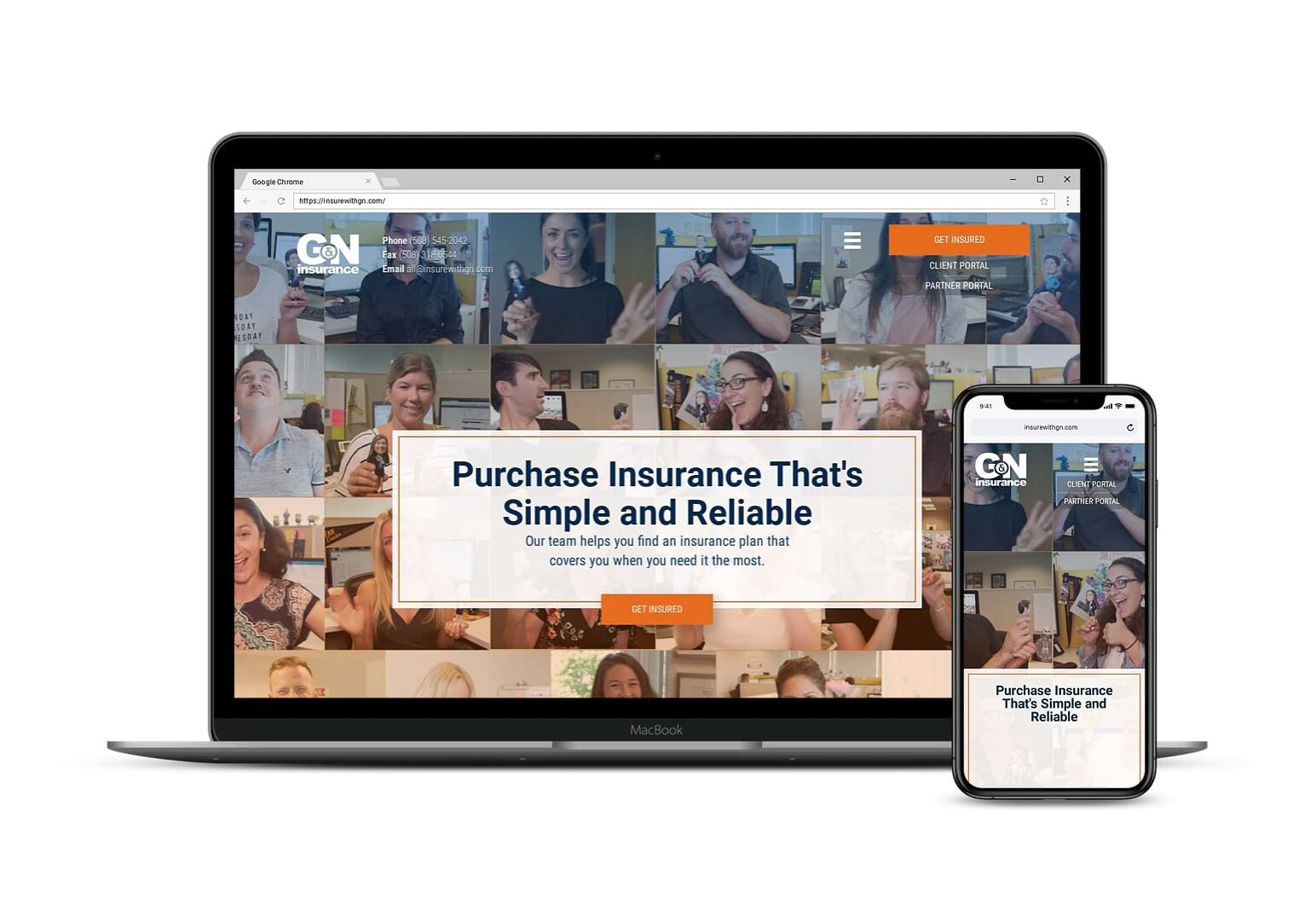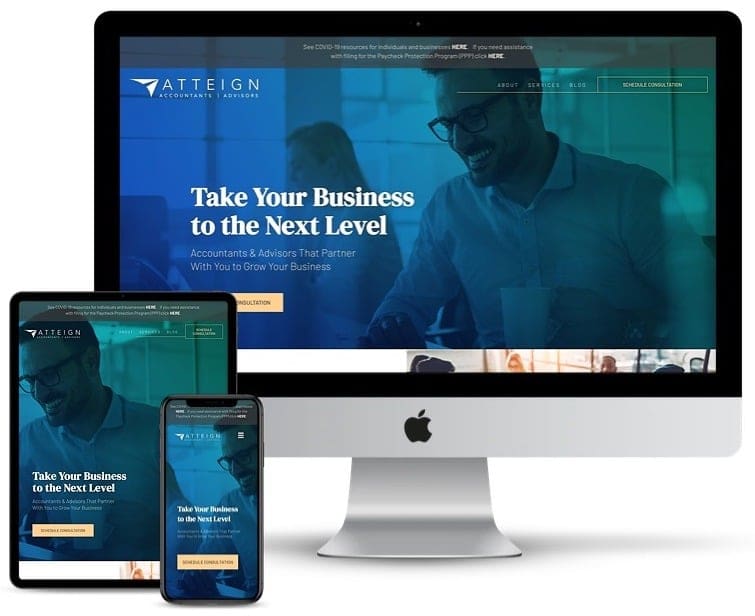 There's a lot that goes into a modern professional website, and lots of different people are involved at different stages. Here's a list of the stages and people involved in a 10-page website build for a service-based company:
Design

Graphic Designer and/or Web Designer/UX Designer

Mobile Optimization

UX Designer & WordPress Developer
SEO, Site Speed, Security Optimization

SEO Specialist & Web Developer
There are a few freelancer Generalists who can do many of these things, but rarely can one person deliver high-quality in all areas. Most solo operators and stronger in some areas, weaker in others, and might skip some pieces altogether. It's not that hiring a freelancer is bad, but it's important to know what their strengths and weaknesses are, so your expectations are aligned. A generalist is probably going to charge between $50-$100/hr, and quote you $2k-$5k for a new website.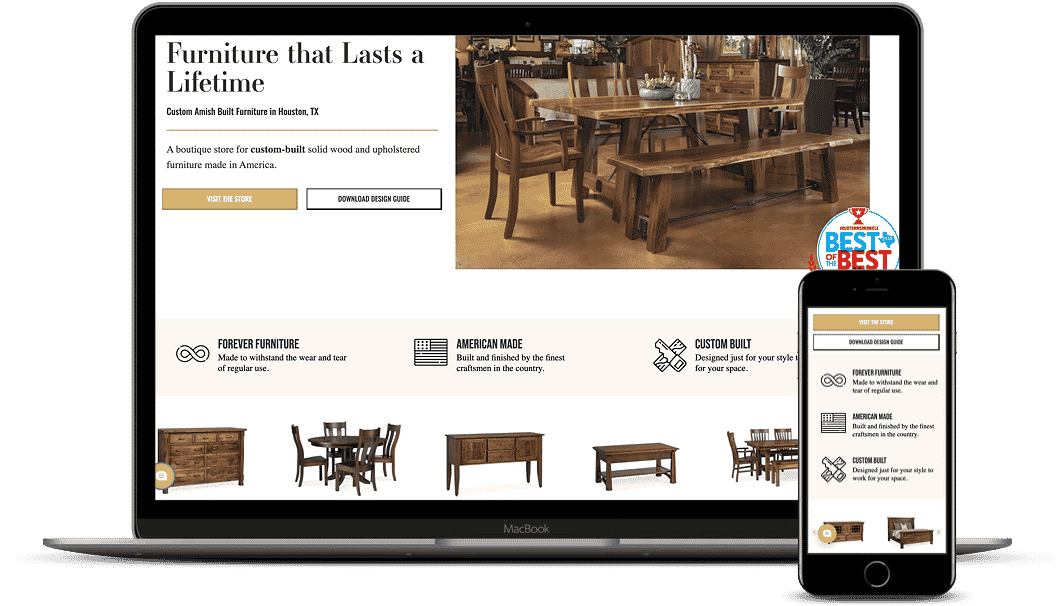 Amish Craftsman Furniture
If you want quality at all levels, it usually requires a team of specialists. The type of team is also going to affect the cost. Here are some examples:
A Small Agency

With 5-10 people, all based in North America, working remotely or out of a co-working space, each earning $40k-$70k per year probably bills at about $80-$150/hr. They build simple websites starting at $7500 and go up to $15k.

A Large Agency

With a cool downtown office and 30-40 people with salaries ranging from $28k to $150k is going to bill at $150-$250/hr for most work. You'll probably get quotes anywhere from $20k to $40k for a 10-page website.

An Outsource Agency

1-3 people full-time, and using a team of contractors around the world paying them $15-$30/hr might bill at $50-$80/hr. You'll likely pay $3500-$7,000 for a website like this.
If $10,000 sounds like more money than you could even imagine spending on a website, you should probably be looking for a freelancer or contractor agency. If $3k sounds really expensive, I'd suggest learning how to build the site yourself. If you want a site that could win design awards, go with the big guys, and if you want a good looking pragmatic site find a small agency with a good portfolio of work.
It's really important to be working with an agency that is the right fit for you. You usually don't want to be spending the top end of your budget with an agency where you're their smallest and least important client. You'll get the best service and experience when your redesign feels like a win-win project for everyone, and part of that is a good budget match.
A lot of the work on a successful website redesign is creative work, and it's still done by people (not robots) and often requires a lot of time to do it well. Ultimately, you don't pay for a designer or copywriter's time, you pay for their skill. And you usually get what you pay for. Be careful about a website deal that is too good to be true (because it probably is).
Sidenote: A key component of a successful website redesign is good project management. It's a significant part of the cost to hire an agency, but it's worth the price. It makes the project go smoother, faster, and the client generally has a much better experience. Most agencies won't show you the cost of project management as a line item, but in general it will be between 15%-30% of the total project cost.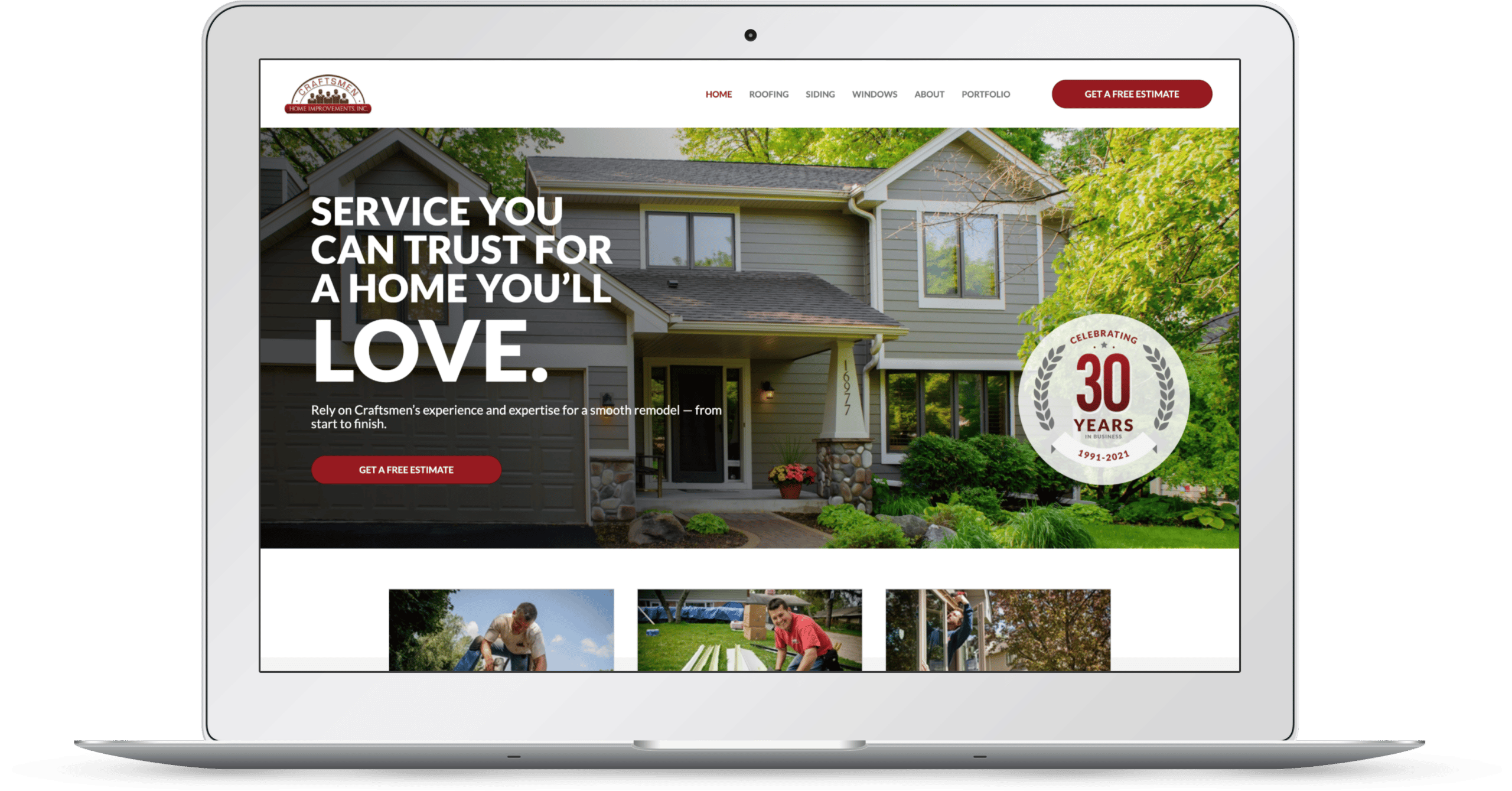 Craftsmen Home Improvements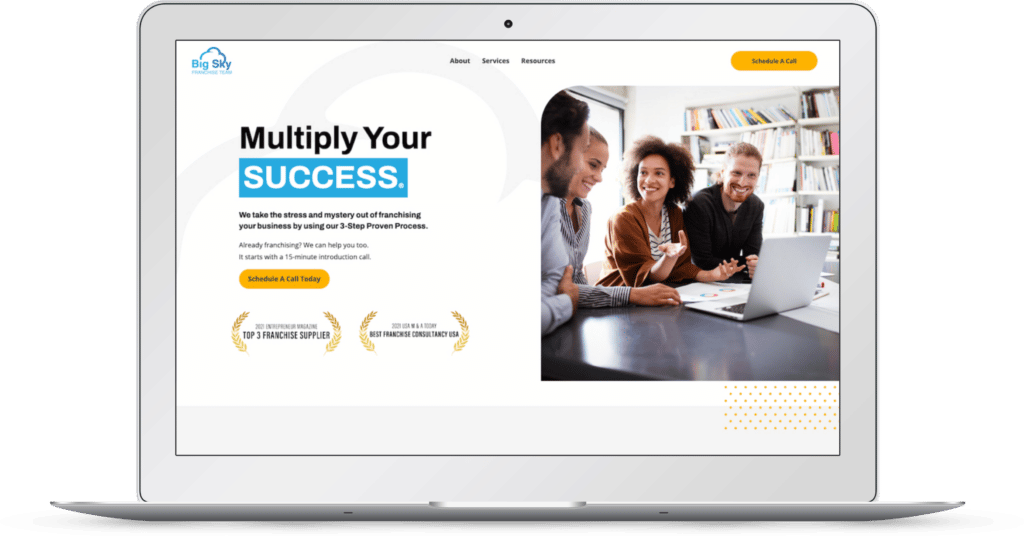 Who is Designing Your Next Website?
Let's talk about how Banker Creative can help you develop a new website using Storybrand principles that will grow your business .
What does your website need to do? Is it an ecommerce site? A simple sales site? Membership or subscription site? Information portal? Searchable database?
There are many kinds of websites and more complex sites are usually more expensive.
Caveat: a simple site doesn't necessarily mean you should be cheap. If you have a simple 5-page sales site for a service or product that costs $2k, you're going to want to make sure you have really strong copywriting and messaging. Writing short, compelling copy that gets people to buy usually takes more time than longer informational content. Invest in the areas that are going to give you the best ROI based on what you're trying to accomplish.
There is also the issue of scope creep. Any requests that come up during the process of building a website are going to cost more money. It's usually more expensive to add something part way through than if you plan effectively from the beginning.
Obviously these very broad estimates, so take them with a grain of salt. Once you've decided the type of developer/agency you're looking to work with, add at least 25% to the baseline prices above for each added functionality you need.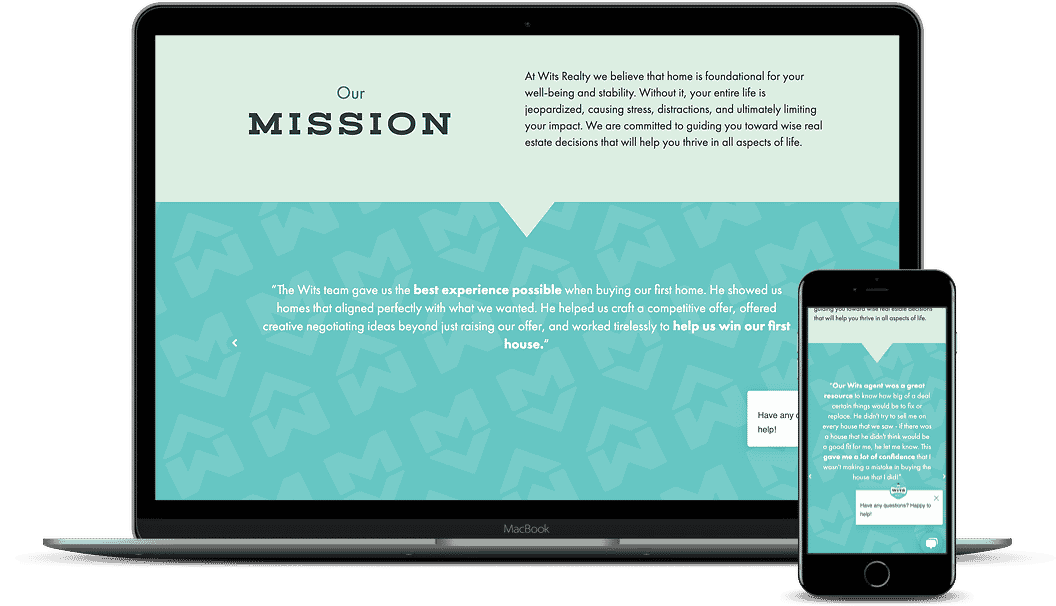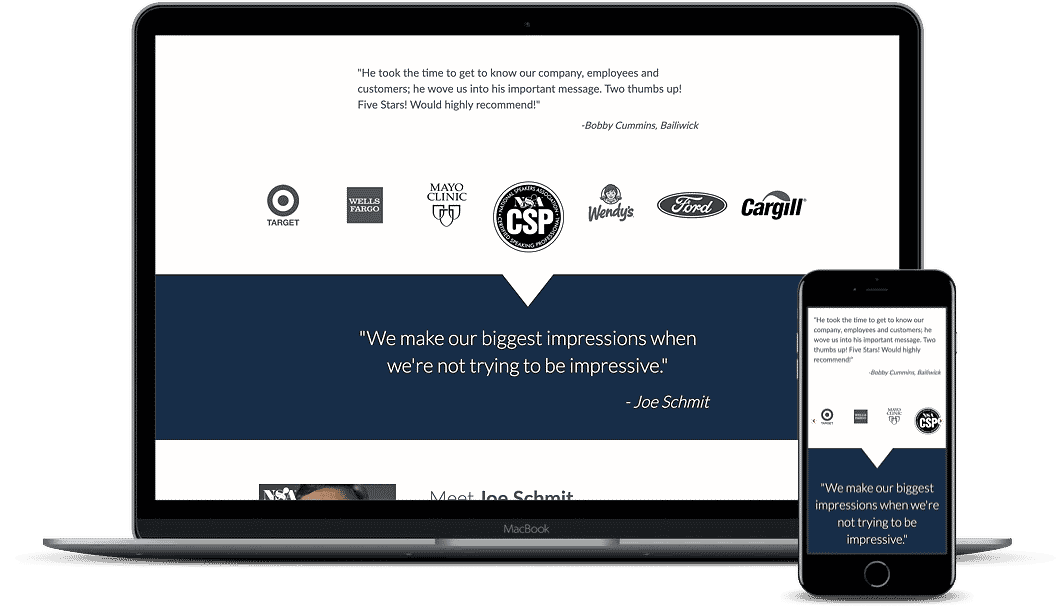 It's pretty simple,
more pages =
more time =
more expensive
Each page has to be written, designed, built, tested, proofread, mobile optimized and more. At the end of the day, it just takes time. There is a baseline minimum that it takes to develop any website. For our team our baseline covers up to 10 pages on a site. A site map for a 10-page service-based company might look like this:
One short-hand I've heard is to plan on spending $1000 per page for your website. That's not a bad starting point, but I'd suggest to take your baseline price and add $300-$500 per page for sites larger than 10 pages.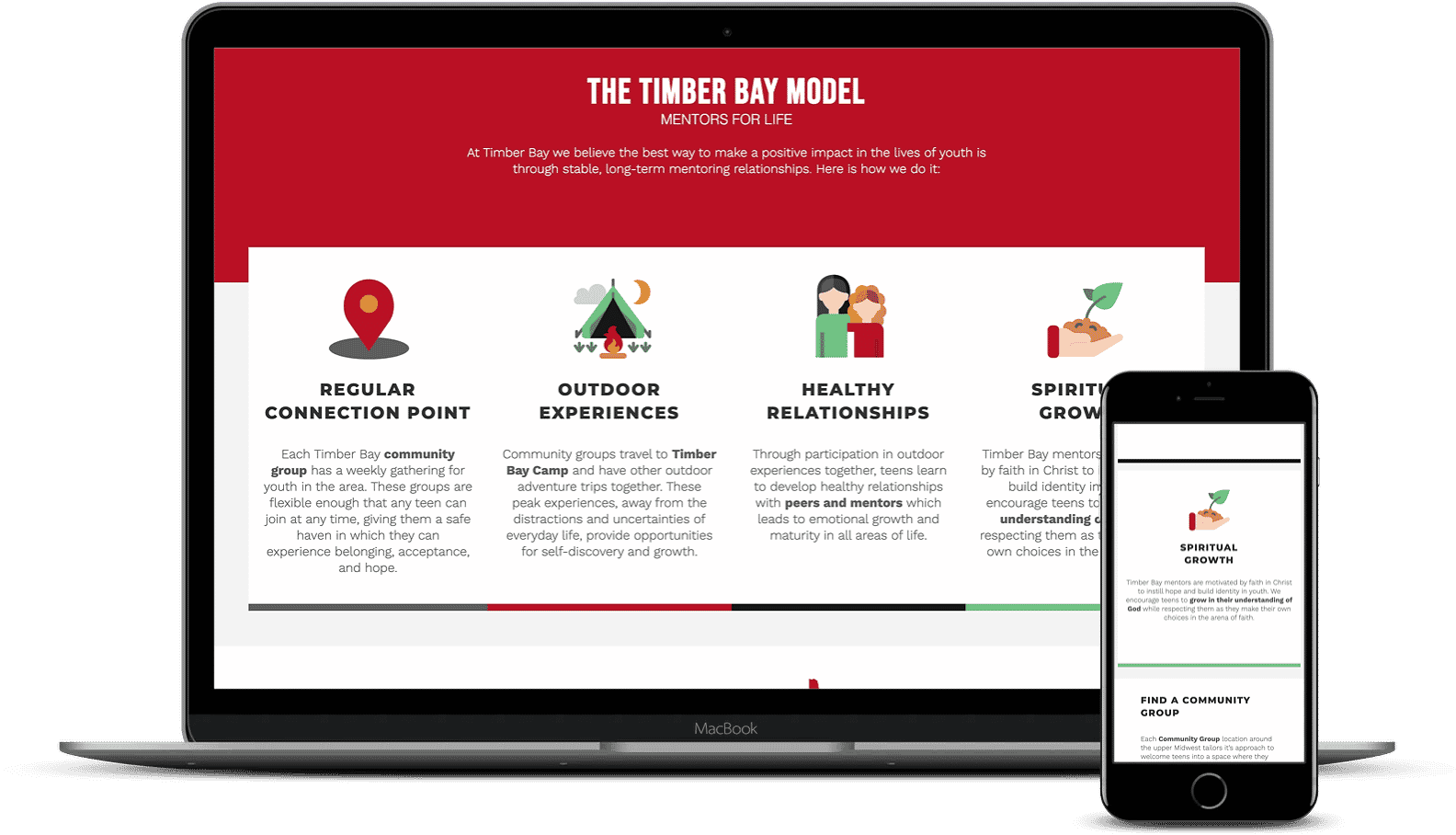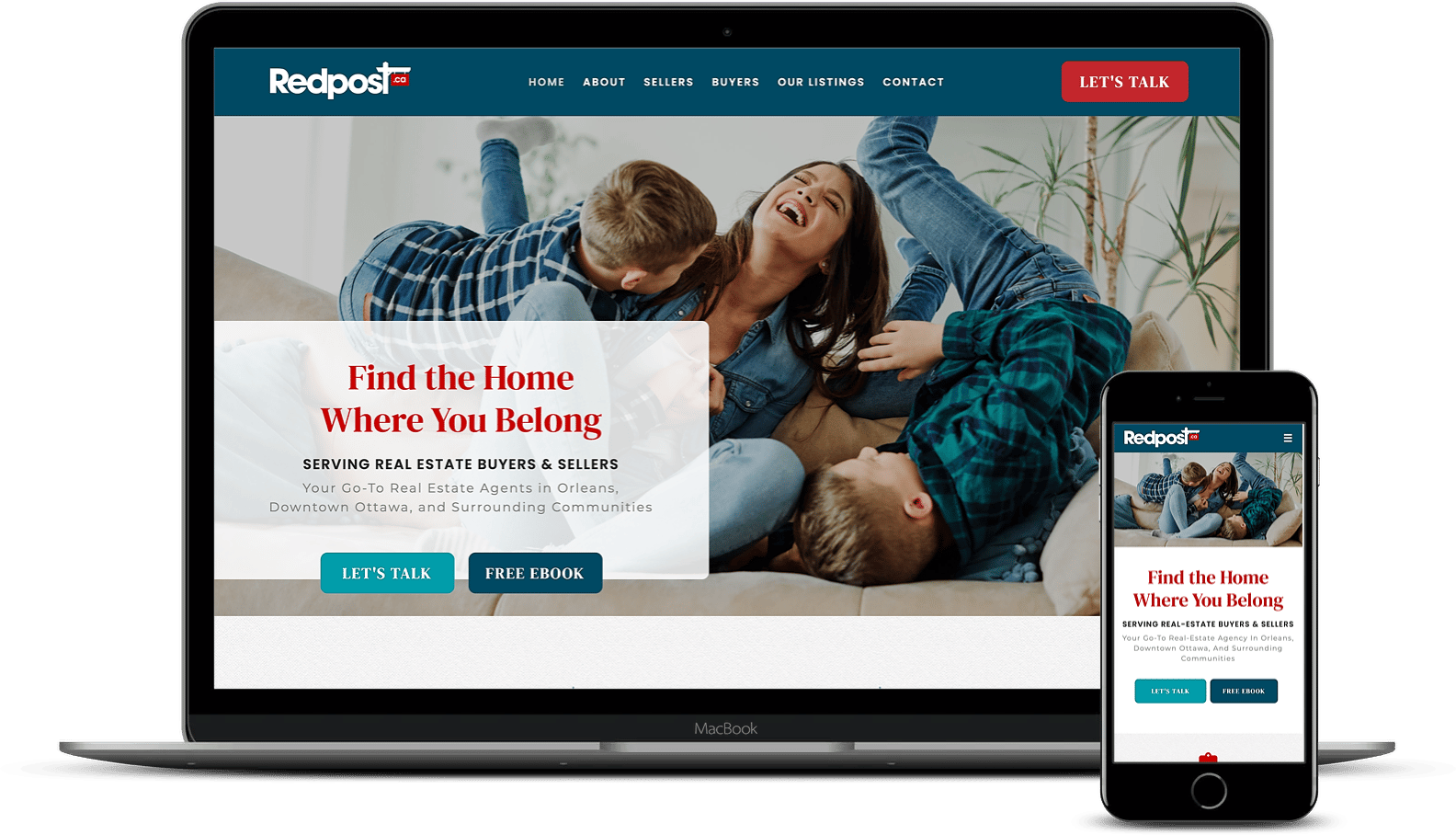 Who is Designing Your Next Website?
Let's talk about how Banker Creative can help you develop a new website using Storybrand principles that will grow your business .
There is truism in the design and marketing world that says:
Good, cheap, fast. Pick 2.
A successful website redesign takes time, and in my experience, it's usually the client that needs more time, not the development team. If you need your site done YESTERDAY, expect to pay more (or sacrifice quality). Plan on at least 3 months for a website redesign. More if you have a big complicated site. If it takes you a long time to make decisions or respond to requests from the development team, it's going to go over schedule, and that might mean more cost for you. It costs money to manage a client, so even when nothing is happening, a project manager needs to be paid to check in on the client.
A typical website build for our team takes about 12 weeks. Anything beyond that we charge an additional $250 per week for project management. This incentivizes our clients to stay focused and helps projects get over the finish line on time.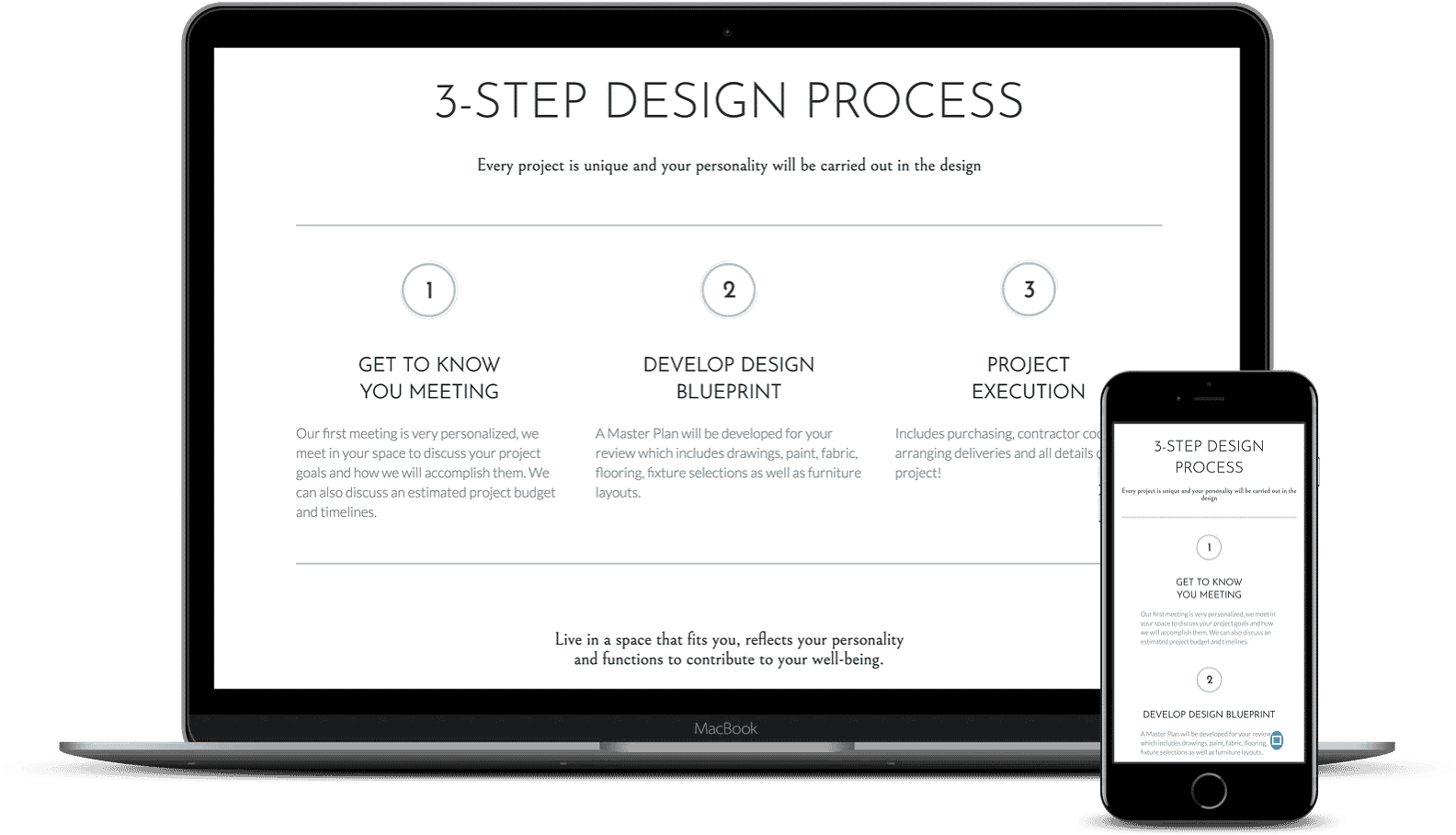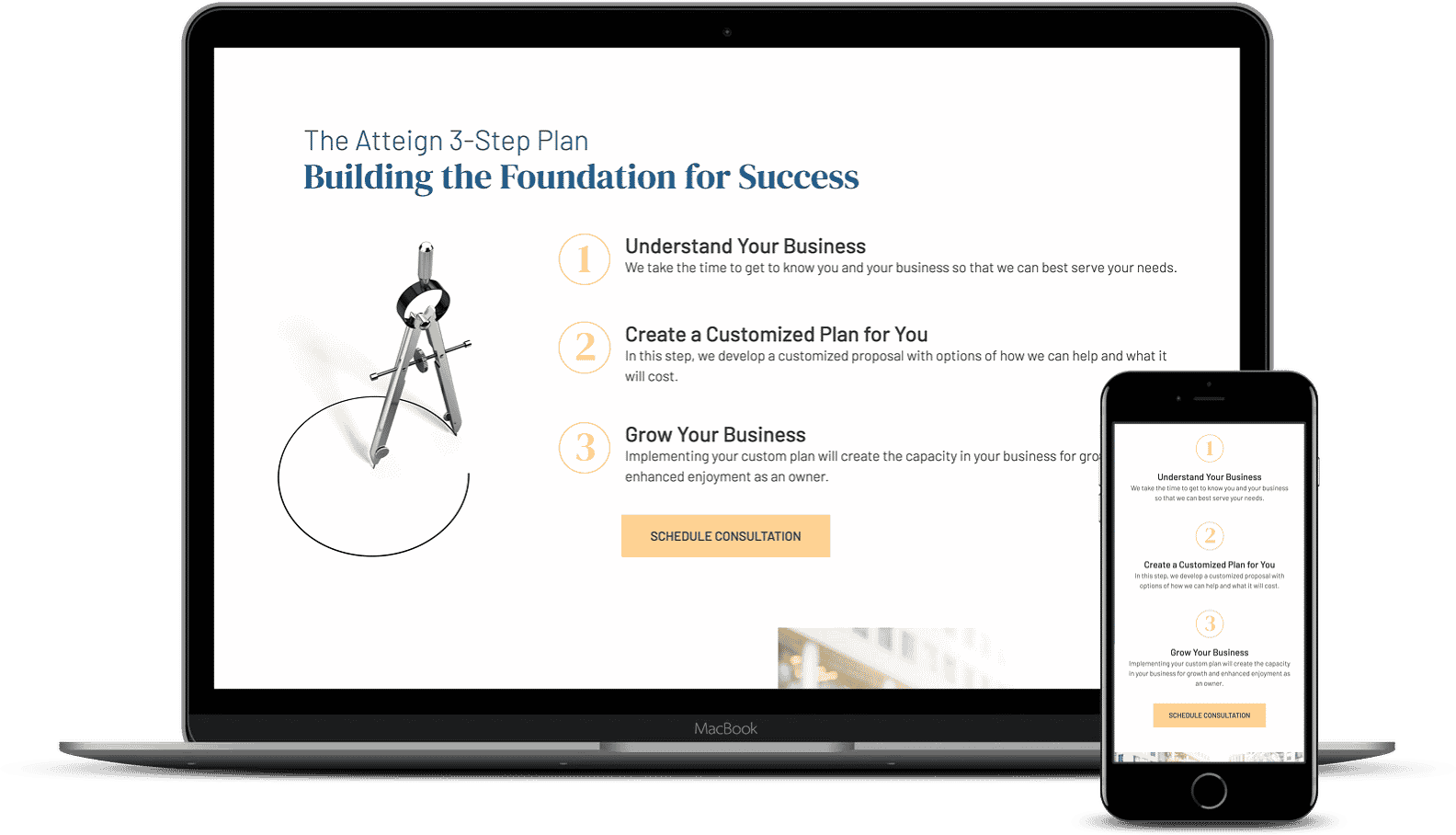 8. How to Decide On a Web Designer
Audit your current website

You have to start by doing your homework. Make a site map, make a list of your needs and a list of your goals or hopes for the new site, and create a rough budget. It's a good idea to know the SEO status of your website and how important that is in the redesign. The more information you can give a web designer in advance, the more accurate your quote will be. 

Request 3-5 Responses/Proposals

Talk to a few different people. You don't need 10 proposals to choose from, but it's a good idea to have a couple of options to choose from. Look for testimonials as well as portfolio examples when deciding who to talk to. Request proposals from the ones you feel a good connection with.

Choose Your Partner

You can try to negotiate a bit on price, but keep in mind that a good agency (or freelancer) knows what they're worth, and if they've done a good job of understanding and scoping your needs, the price probably won't change unless the deliverables do.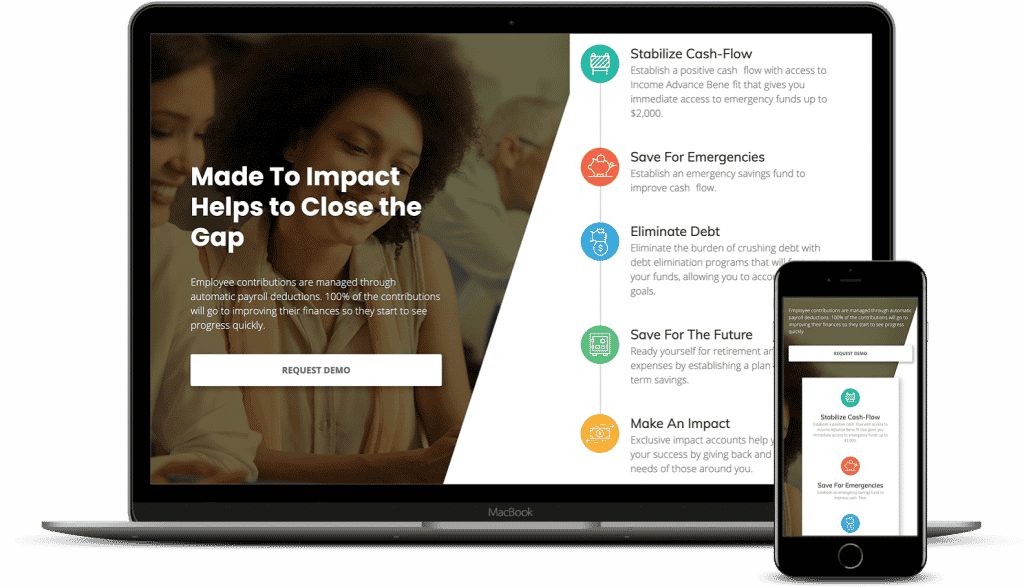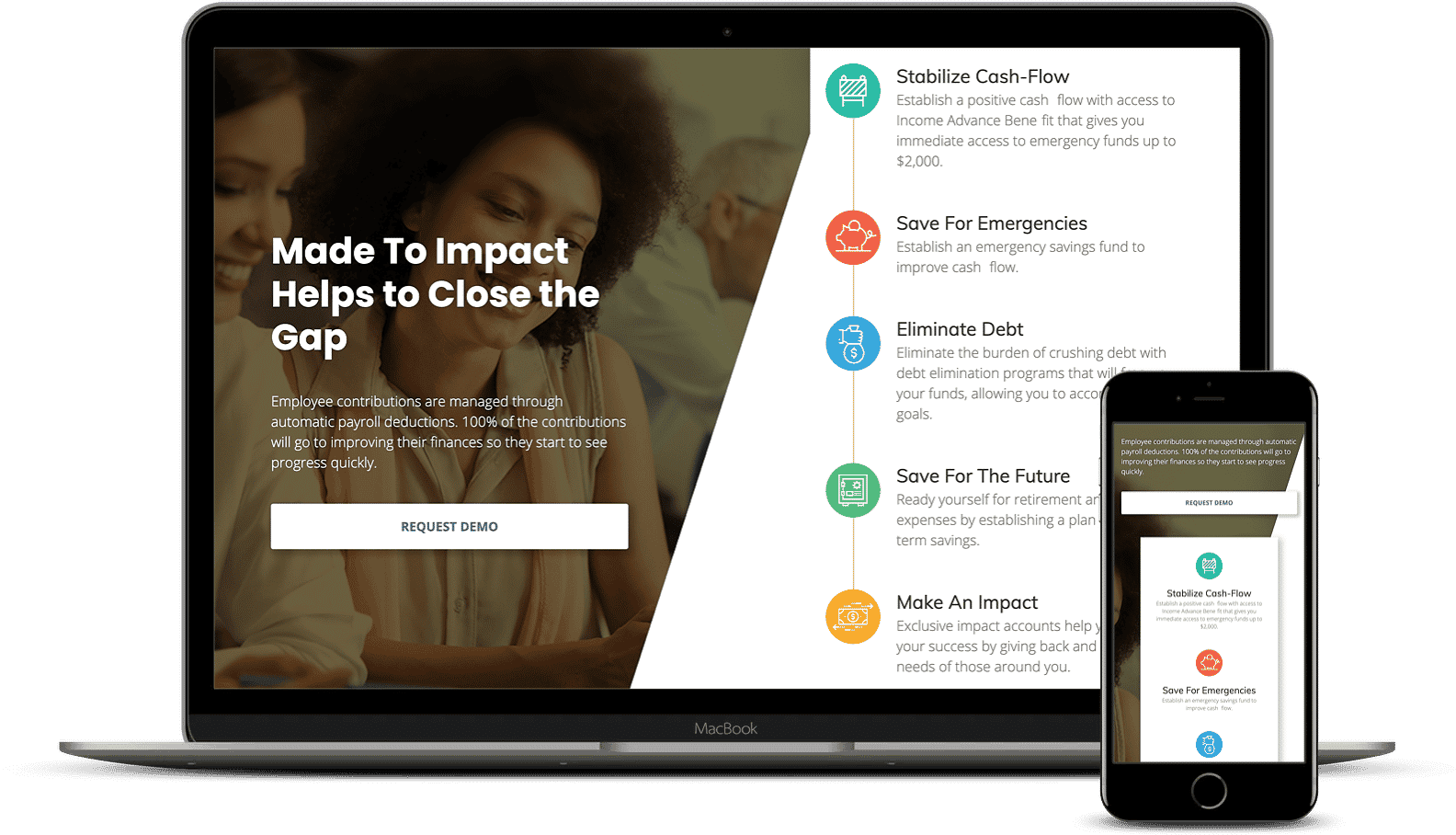 Every agency and freelancer comes up with their costs differently, so I can really only speak to how the prices break down for websites we build. As of 2021 we are a small agency of less than 10 people. Our team is based in North America and we work remotely so our overhead is relatively low.
In very rough numbers, here's how our project costs usually break down:
Examples of website costs: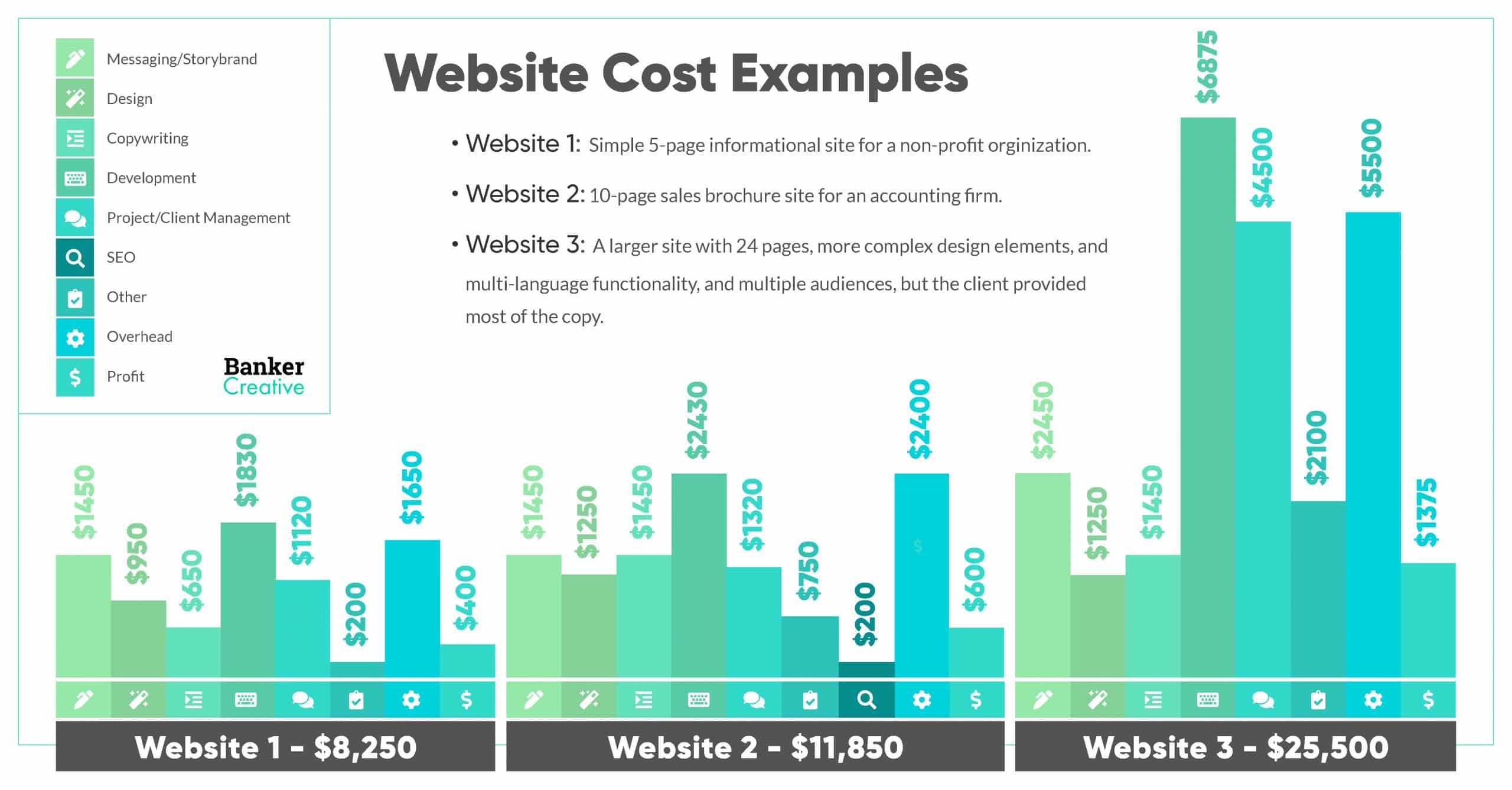 Who is Designing Your Next Website?
Let's talk about how Banker Creative can help you develop a new website using Storybrand principles that will grow your business .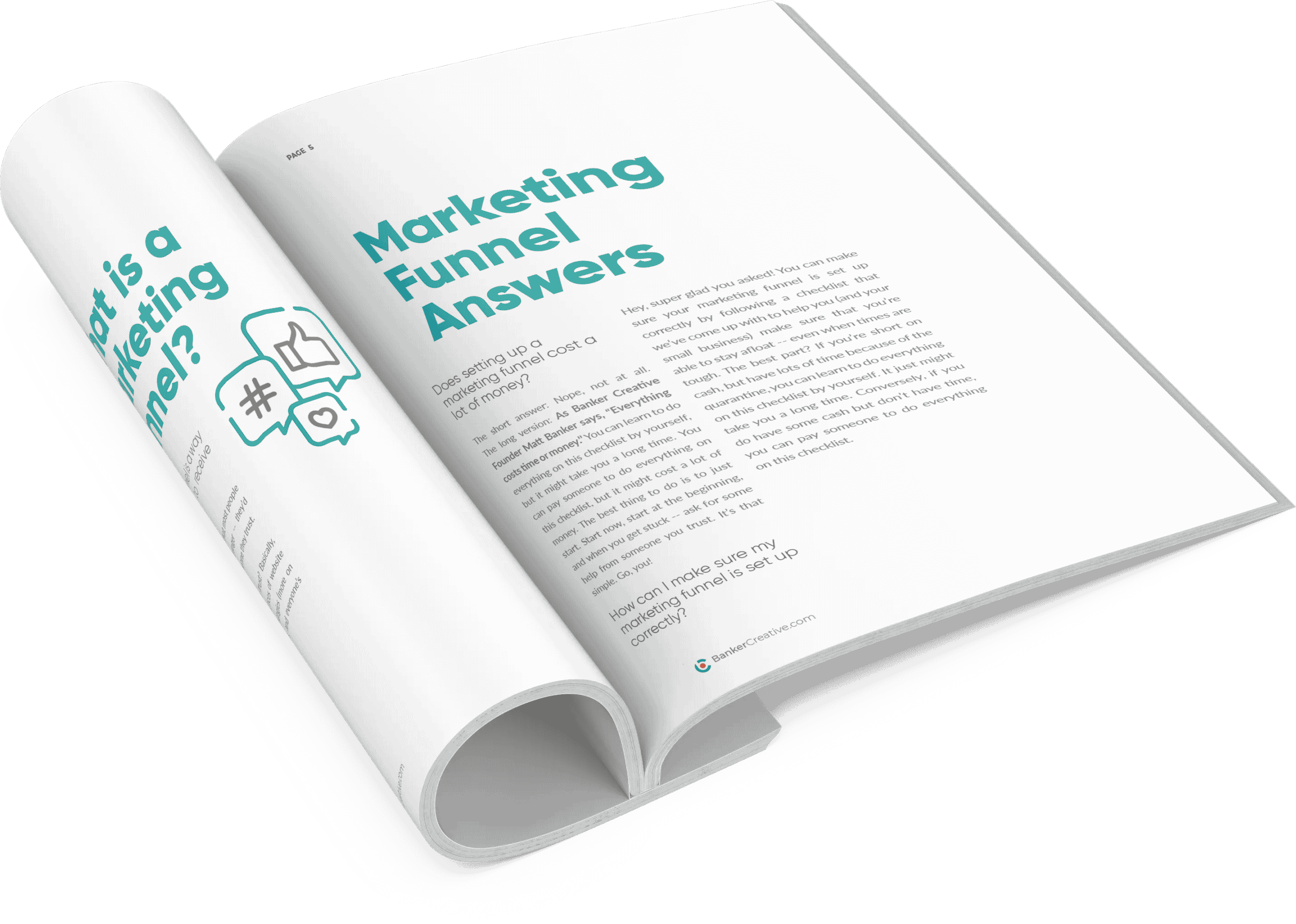 How to Get More Sales with a Marketing Funnel
Your business deserves to be around for the long haul.
That's why we created this guide. Get more sales with a strong marketing funnel. We'll show you how.