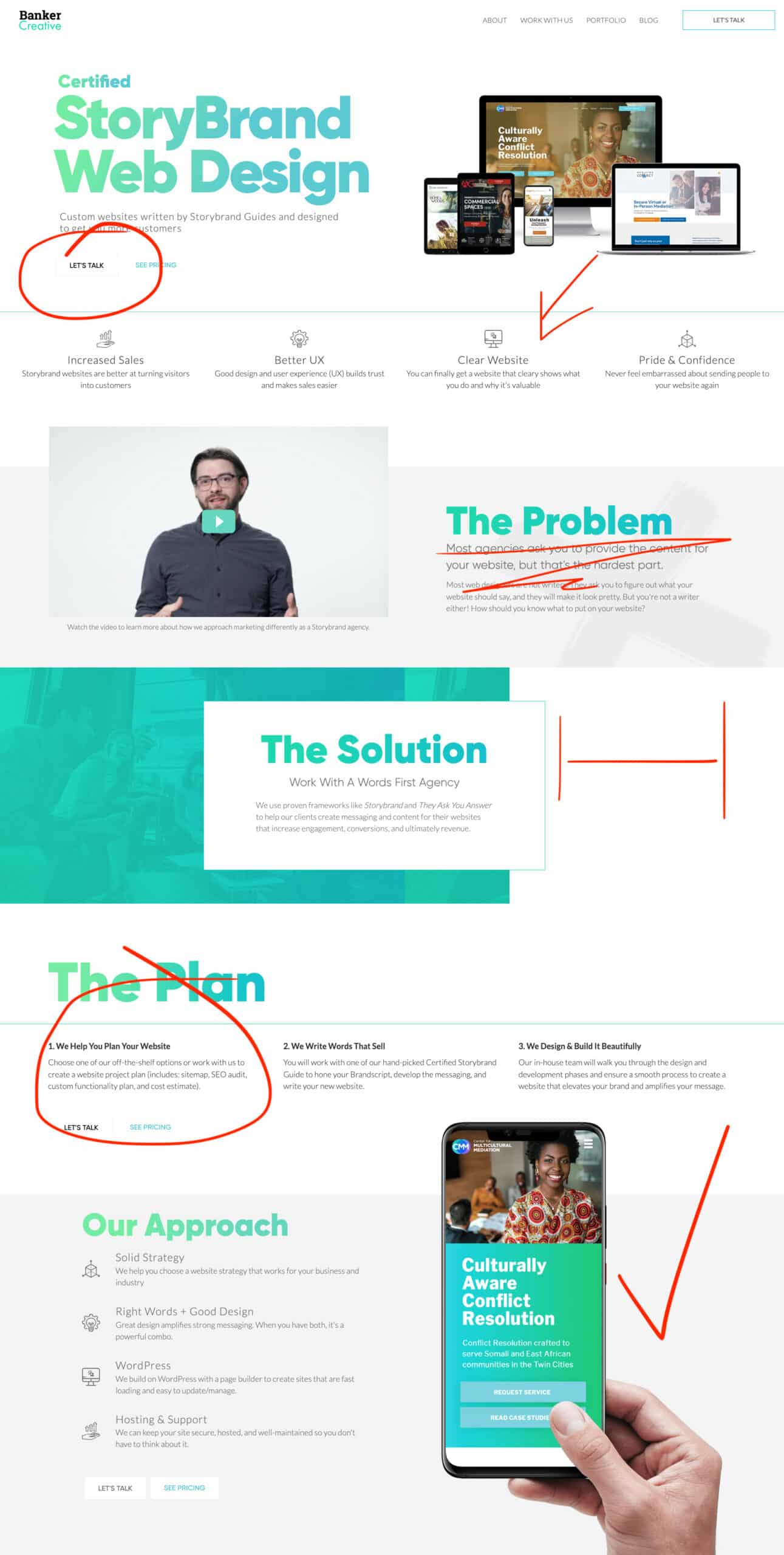 A lot of small businesses owners have a nagging suspicion that their website could be so much more. They're right. Change is easier than you think.
We would love to help you get a snap-shot of your existing site. Sign up here and we will send you a 5-10 minute video audit of your homepage.
A Few Past and Current Clients
A Few Past and Current Clients
1.
We Help You Plan Your Website
Choose one of our off-the-shelf options or work with us to create a website project plan (includes: sitemap, SEO audit, custom functionality plan, and cost estimate).
2.
We Write Words That Sell
You will work with one of our hand-picked Certified Storybrand Guides to hone your Brandscript, develop the messaging, and write your new website.
3.
We Design & Build It Beautifully
Our in-house team will walk you through the design and development phases and ensure a smooth process to create a website that elevates your brand and amplifies your message.
Let us create a website for you that will make your business grow