A company that had been providing clean air in industrial spaces for over 45 years.

Words lead to more sales. That's why we spend the time needed to get to know you and your ideal clients.
StoryBrand Guide: Evan Cox
Beeclean's old web developer went dark on them and things started going wrong on their site. As a company that had been providing clean air in industrial spaces for over 45 years, they needed their website to display the quality and professionalism that they delivered on-site.
As always, we stared with clarifying their message and honing in their ideal prospect. Our value stack section focused on tangible numbers like how many facilities they have served, how many years they have been in business, and how many Air Cleaners are currently under their service program. To connect with the owners/managers who would be making the decision about purchasing products or services from Bee Clean, we made sure to connect the dots for them: dirty air affects your bottom line.
Good design supports good messaging and increases brand authority.
Bee Clean specialties came to us with an established logo and color pallet.  We integrated their bold brand colors sparingly throughout the website to create a clean, modern site that would tailor to their 'mostly male' clientele. Our primary goal was to convey the same feeling of clean air directly on the website. What one would feel after using one of their industrial air cleaners. We wanted to eliminate unnecessary visual clutter so potential customers would feel refreshed and calm navigating their site. Through the use of lifestyle imagery, custom iconography and minimalistic grid layout we were able to design a website that is easy to use and accessible on all devices
Click here to read some tips from our designer
01. Platform & Technology
We build our sites on WordPress using an intuitive and easy-to-manage page builder (Beaver Builder). We do this primarily because our clients want a website that is simple enough for them to manage on their own: add blog posts, swap out images, make copy changes.
Most websites we make are what we call "Marketing Sites." They exist to guide a prospective client through the get-to-know-you phase and hand them off to your sales team. Marketing Sites are generally very simple and do not require much beyond a contact form and Active Campaign integration.
Bee Clean had two special functionality elements:
A online store which required additional functionality using WooCommerce and special design Themers.
On-page PDF readers for their equipment manuals.
A standard website project takes between 11 and 16 weeks, depending on how responsive our clients are able to be when we need their input or feedback. Here are average timeframes:
Onboarding: 1 week
Messaging & Wireframes: 3 weeks
Design & Revisions: 3 weeks
Build: 3 weeks
Revisions: 4 weeks
Launch: 1 week
We had our kick-off call with Bee Clean on Feb 17th and launched their site on June 1st. That's just short of 15 weeks!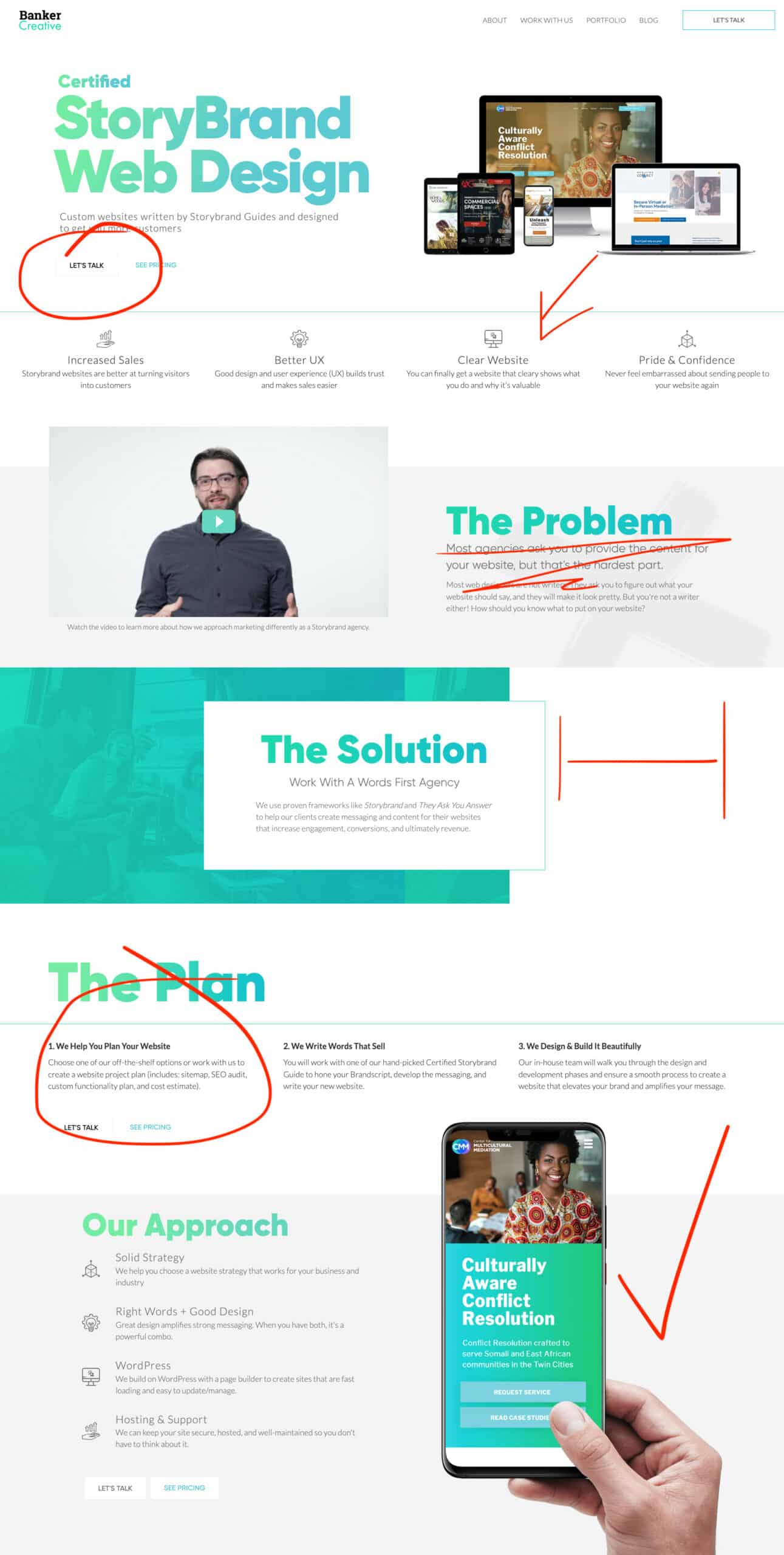 A lot of small businesses owners have a nagging suspicion that their website could be so much more. They're right. Change is easier than you think.
We would love to help you get a snap-shot of your existing site. Sign up here and we will send you a 5-10 minute video audit of your homepage.