Many non-profits struggle to take the complexity of all the different work they do in the world and hone it down to clear, effective website copy. Non-profit leaders especially have a hard time because they want their websites to say EVERYTHING, but they need to find a way to say only one thing. The one thing their website messaging must do is connect with the primary problem that their ideal prospect is facing. Many people are overwhelmed and scared to start on an inner-healing prayer journey. Those emotions must be validated and alleviated as much as possible.
As we started work on their Storybranded brandscript, we also got our design team working on website design as well as logo options. Many similar ministry sites are busy, confusing, and too word-heavy. We intentional went for a clean, minimalist design which help reinforce an element of the messaging: simplicity. This same theme was repeated in the simple 4-step plan. In order to help site visitors and skeptics overcoming their hesitancies, we created a "Prayer Resolution is not..." section which was a great way to acknowledge and face potential objections right away. For those who were still uncertain about moving forward, we offered a free ebook download (with email capture) where they can dive deep into the methodology behind Prayer Resolution.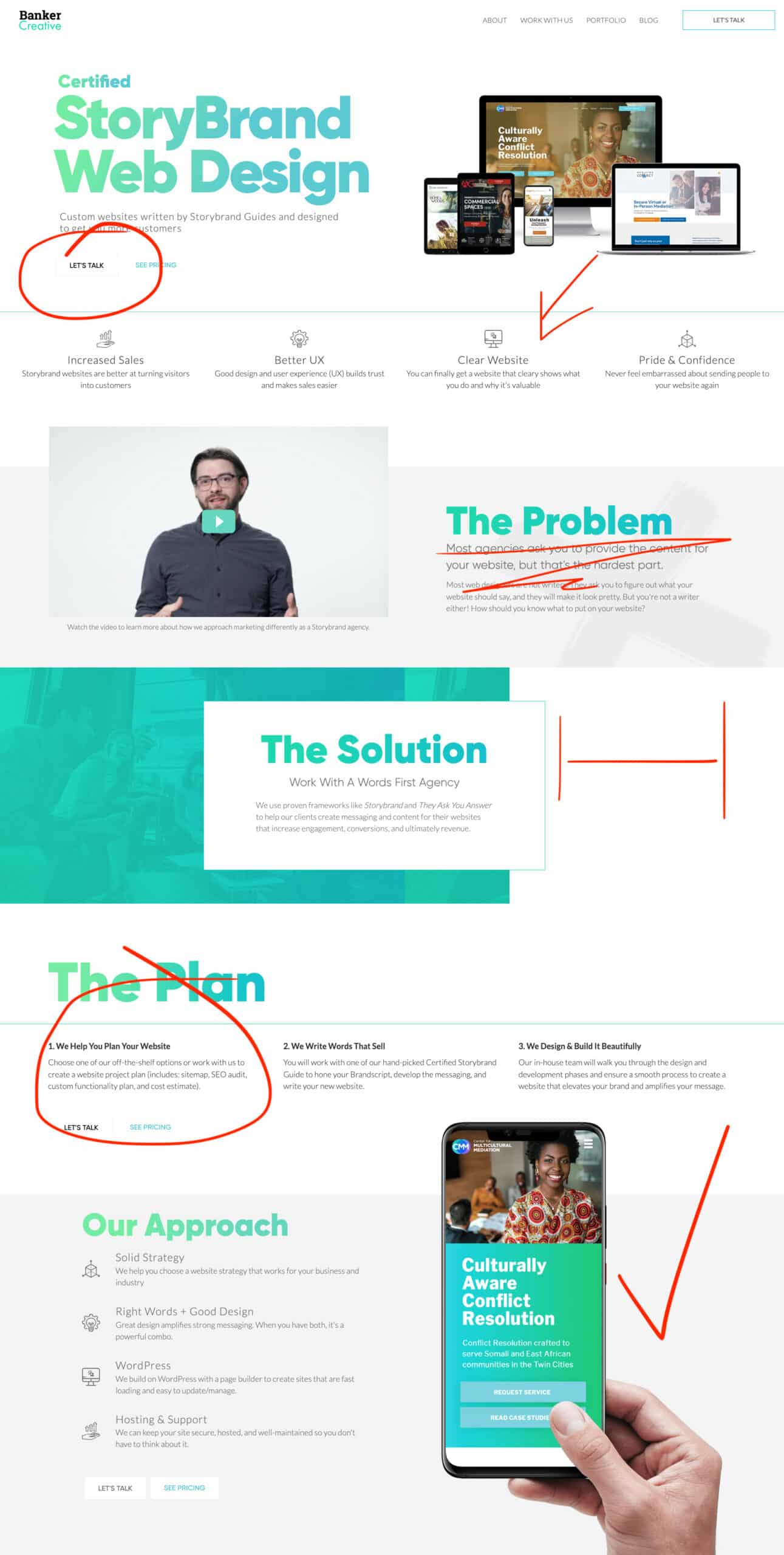 A lot of small businesses owners have a nagging suspicion that their website could be so much more. They're right. Change is easier than you think.
We would love to help you get a snap-shot of your existing site. Sign up here and we will send you a 5-10 minute video audit of your homepage.