When people need a tree care specialist, they are likely going to do two things:
1. They are going to ask their friends on social media who they recommend. Then they will immediately go check out their websites to scope the company out.
2. They are going to do a Google Search. "Tree Care in Minneapolis," for example.
Website visitors DO NOT read websites. They glance at them. If your website does not create a connection within the first 7 seconds, they will click out and go find someone else.
Within the top-fold "Hero" section, you will notice three things:
1. Words that connect with the emotion needs of their ideal client. We focused on safety, home, and family.
2. A clear statement about the area they serve.
3. A Call-to-Action button that is bright and stands out. Since you often only have 7 seconds with a site visitor, it needs to be very clear what their next step is.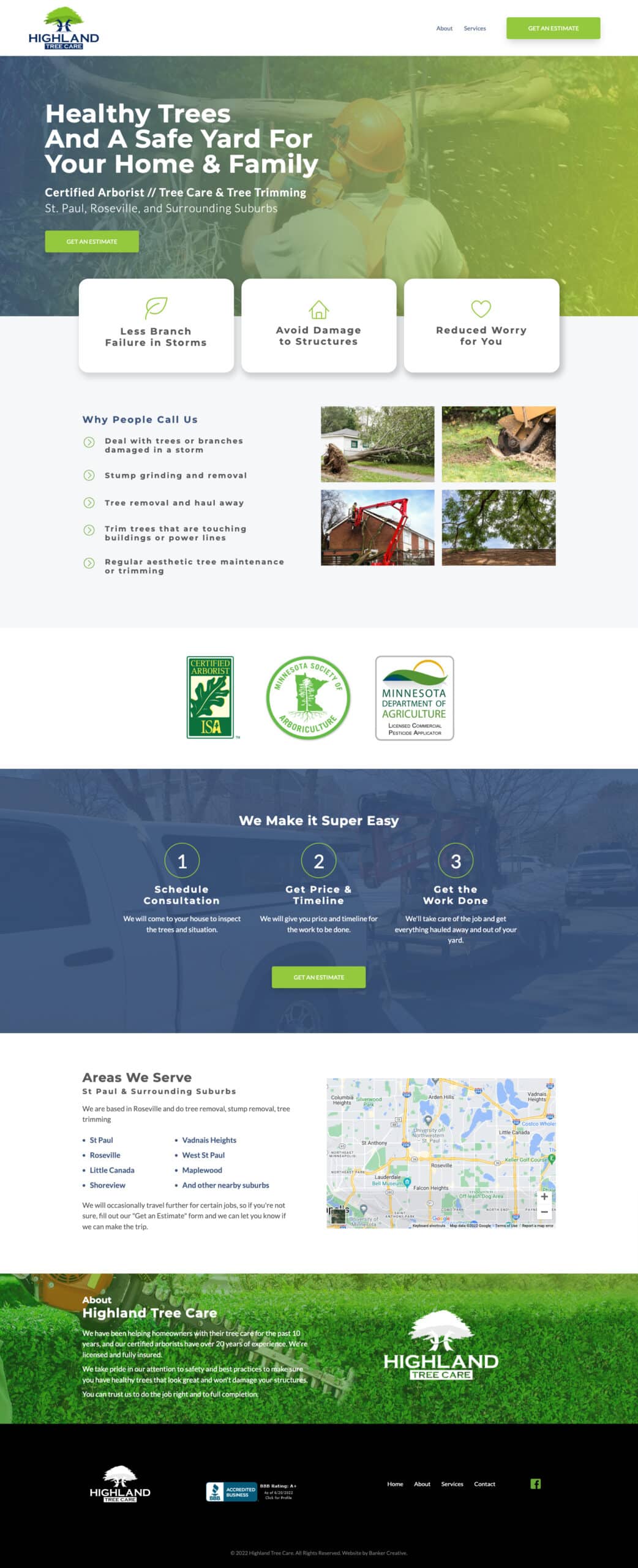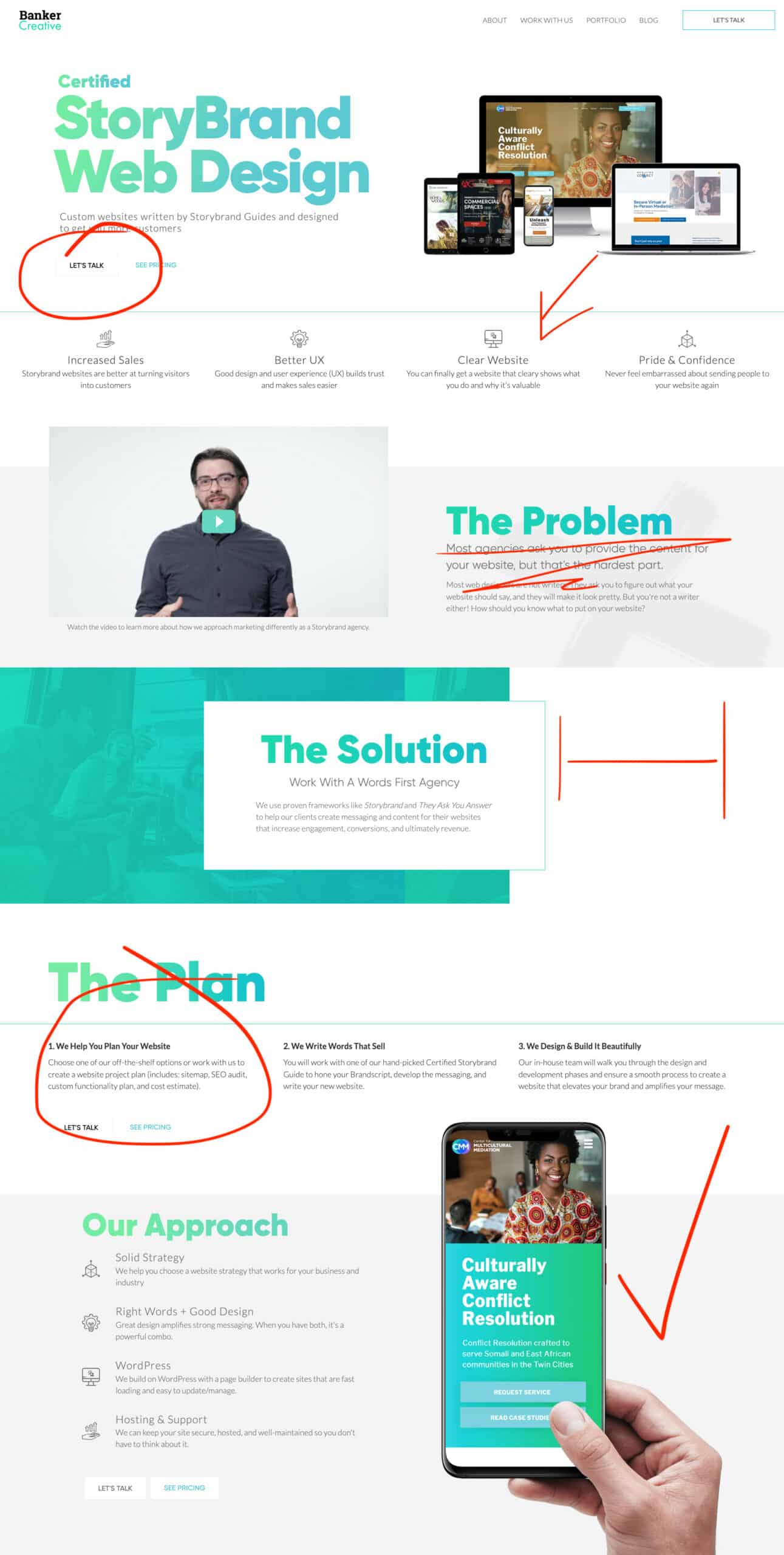 A lot of small businesses owners have a nagging suspicion that their website could be so much more. They're right. Change is easier than you think.
We would love to help you get a snap-shot of your existing site. Sign up here and we will send you a 5-10 minute video audit of your homepage.