Annie Schiffman | Storybrand Guide
Storybrand Websites for Arts and Creatives
Storybrand Guide Partnerships
Banker Creative has been building relationships with other Storybrand Guides for many years. For those guides who exemplify our core values and have defined a specific niche industry, we have extended an official partnership invitation.
We know that each industry has specific challenges, and working with Storybrand Guide who knows your industry is the best way we can get the most out of your website messaging.
Annie Schiffmann (CEO, Founder – Downstage Media) loves helping clients build their audiences using messaging, email marketing, and social media strategy. Certified in both Mailchimp and StoryBrand, she coaches clients, facilitates meetings, delivers keynotes, and provides done-for-you marketing services with the company she founded, Downstage Media. She has two daughters with Beatles-themed names that she has brainwashed to like musical theater.
Annie has a BFA in drama from NYU's Tisch School of the Arts and performed throughout the world, winning awards for her work as an improviser (Manhattan Association of Cabaret and Club Award for Best Comedy/Improv Group for her work with Chicago City Limits).
Annie uses her background in theater and storytelling to amplify her marketing skills and add a theatrical flair. She shows her clients that all the world's a stage and how important it is to connect with the audience.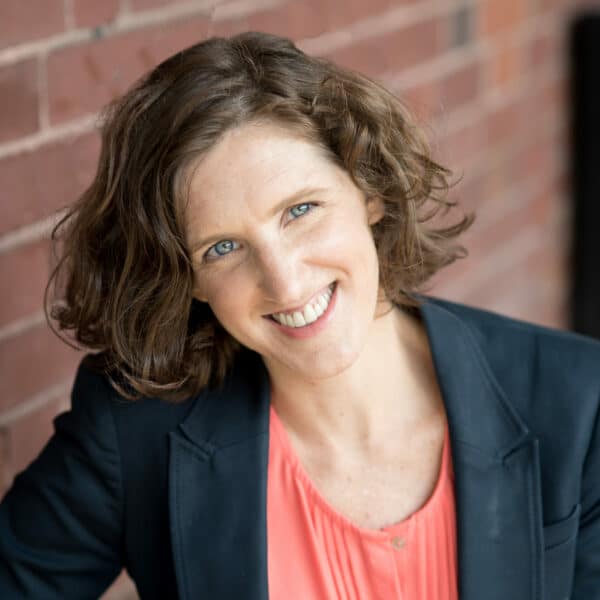 Banker Creative Portfolio
For Arts and Creatives websites:
Let us create a website for you that will make your business grow