Outstanding white label website development for your clients
Banker Creative has been partnering with agencies and Individuals to help produce amazing white label websites since our inception.
We have: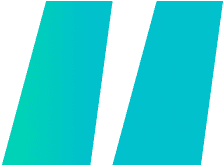 I've worked with many marketers and agencies and all the creativity, clarity, and innovation in the world ultimately boils down to how you can execute on it. The Banker Creative team has the process down to a science—and that always makes my job easier. Execution and process is rarely exciting, but it's the linchpin to greater profitability and scalability. The Banker Creative team is a fantastic white label partner.
Evan Cox
Evan Cox Consulting
A lot of agencies out there do "all the things." As such, they often want to sell ongoing marketing solutions and find ways to keep working with them long term.
But you found the client, you landed the sales. You should be the one benefitting from the extended client relationship.
Banker Creative is a website agency. That's our niche, and we do it well. But you can rest assured that we won't EVER try to steal your client from you.
The Benefits of a White Label Website
Staffing
Hiring a full time designer and web developer is often too heavy of a lift for an agency. Keep costs down by hiring us.
Specialization
This is our niche. Our designers have over 100 websites of experience and our build has spent years cultivating skills and tricks to make the most of your client's website.
Speed
We know how to turn around a website project with efficiency and accuracy. A typical white label website project can be done in 85 days (pending client feedback speed)
Onboarding
Direct access to our Project Manager for scheduling your project.
A fully white-labeled design questionnaire for your client
Design
3 unique, from scratch, design options for you to bring to your client
Customize, mix-and-match, and refine your options to hone your design
Build, Revise, & Launch
First, we will build out your home page and an interior page for you to review with your client.
We will implement client feedback before building out the rest
Full website build out & Mobile optimization
x2 rounds of website revisions
Migration and launch assistance to get the site live.
Client-Facing Project Management: $1300
Messaging, Strategy, & Copy-Writing: $5000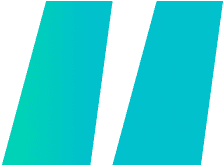 Banker Creative has allowed us to develop beautiful
websites on schedule without needing to staff full-time
web or graphic designers on our team They do really
well at taking client's design goals and feedback and
making them come to life."
How can we help?
Let's talk: