Kelly Sjol | Storybrand Guide
Storybrand Websites for Tech & Software
Storybrand Guide Partnerships
Banker Creative has been building relationships with other Storybrand Guides for many years. For those guides who exemplify our core values and have defined a specific niche industry, we have extended an official partnership invitation.
We know that each industry has specific challenges, and working with Storybrand Guide who knows your industry is the best way we can get the most out of your website messaging.
Nerds are my jam—I've been helping engineers, researchers, and academics translate their smartness into street talk since 2004. But it wasn't until I discovered the StoryBrand framework that I was able to tell their stories on websites in a way that drew in prospects and led them on a journey from browser to buyer.
After becoming a certified StoryBrand guide in 2018, I saw how many tech companies were struggling to connect with their ideal buyers on their websites. So I went all in on serving them, especially B2B software and product development agencies, enterprise SaaS companies, managed service providers, and funded startups and spinoffs.
Since then, I've managed and written websites for everyone from a multimillion-dollar digital product firm that serves fintechs to an early-stage app startup targeting boat owners and riders.
I understand what it's like as a founder to invest in building your tech, developing your dream team, and delivering value to your clients, only to bet the business on a website that doesn't grow your bottom line. Let's take the brilliance out of your head and turn it into a story-driven strategy to grow sales by crafting foundational messages that resonate, writing killer copy that's buyer focused, and building a winning brand that will help you convert more leads to clients and drive revenue.
Something unique about me is how excited I get over inanimate objects like robot arms and toasters. I mean, legitimately excited. I can't wait to help you make a website that gets your ideal buyers as excited about your products and services as I am about robots.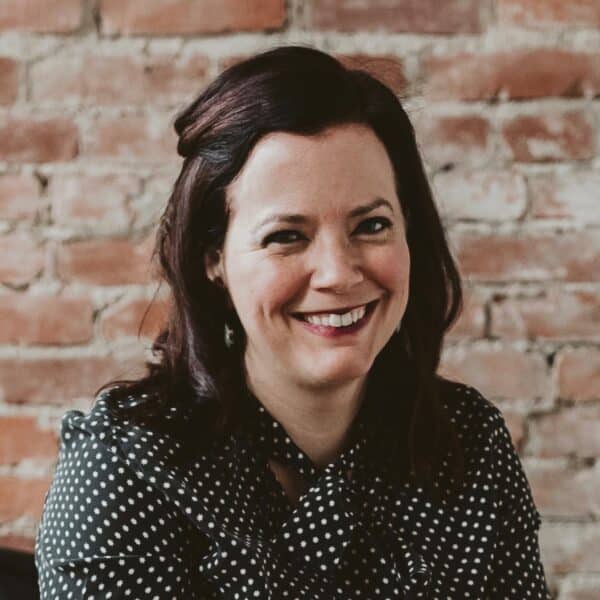 Storybrand Your Tech or Software Website
Raise your hand if you recently read a book, attended a workshop, or listened to a podcast featuring Donald Miller. Maybe afterward you wanted to be all in on the StoryBrand framework, to harness the power of creating a clear story in your own marketing and sales.
But the framework just seems so simple. Your products and services are complex, and your ideal buyer is pretty savvy. Can you really apply StoryBrand to your tech or software company and see results in the form of more leads converting to revenue?
Banker Creative Portfolio
For Tech & Software websites:
Let us create a website for you that will make your business grow