StoryBrand your Tech or Software Website
Raise your hand if you recently read a book, attended a workshop, or listened to a podcast featuring Donald Miller. Maybe afterward you wanted to be all in on the StoryBrand framework, to harness the power of creating a clear story in your own marketing and sales. 
But the framework just seems so simple. Your products and services are complex, and your ideal buyer is pretty savvy. Can you really apply StoryBrand to your tech or software company and see results in the form of more leads converting to revenue?
The answer is yes, and it all starts with your website.
In this article, we're going to break down how to StoryBrand your tech or software website so you can turn more browsers into buyers. Similar to the product development process, there are three main phases, and each is a prerequisite for the next:
Design: Messaging and wireframe
Develop: Build the website
Deploy: Drive sales to revenue
Messaging and Wireframe
Before you start diving into your website build, you need to figure out what story it's going to tell in order to attract and engage your visitors and get them to take a desired action. This is the first step in implementing StoryBrand on your website.
Just like you would never skip the design phase of product development (research, prototyping, mockup, and validation) and go straight to build, you want to design a foundational message and write the content before building your website. This is where your StoryBrand guide comes in.
He or she will work with you one on one to develop a messaging framework, called a BrandScript (story), built around your ideal customer (hero) and your company (guide). You will then take your customer on a journey that starts with what they want (your offering), addresses the problem they are facing, positions your offering as the solution, and demonstrates what a successful outcome (engaging with you and buying your product or service) will look like.
While it might seem like "fluff," this work is valuable and well worth the investment. That's because if you can demonstrate you understand your prospects' concerns within the first three sections of your website, it is much more likely they will stay on your site and convert to a qualified lead. It takes time to craft the words that will lead to more sales.
The next step after building your messaging framework is the wireframe. As part of their Marketing Made Simple course StoryBrand talks about creating a "wireframe" for your website. What they mean by a "wireframe" is the basic layout and words for your home page. We have a nice long blog post that talks about the different parts of a StoryBrand website home page.
Think of the wireframe as a blueprint of your website. Again, just like with designing and building a new product, you would never move forward into development until you created a prototype or mockup.
Build the Website
Now that you and your StoryBrand guide have worked together to put a foundational message in place and develop the content and wireframe(s) for your website, it's time to build the website.
But even before that, you'll need to decide what pages to put on your site. No matter how complex your products or services are from a technical standpoint, most tech and software companies don't need very many pages on their website for optimum user experience. Often times, giving users too many options can lead to confusion or getting lost on your site.
Here are the typical pages we recommend for tech and software company websites, but we can customize them to fit your business.
Home
About
Services/Products
Pricing (especially for a SaaS product)
Schedule a Call/Book a Demo
Home Page
This is your primary sales page. This page is for prospective customers or clients, not current ones. It needs to sell the value of your services and/or the benefits of your products (not the features) and cast a vision for how much better life/business will be if they work with you.
On this page, you will take users through the journey you developed in the messaging phase, honing in on the problem, meeting the user there by demonstrating empathy and that you have the authority to solve the problem, and laying out the solution and success outcomes. This is all designed to keep the user on the page, engaged with the content, and the goal is for them to complete the desired call to action (CTA), whether that's "Buy Now," "Schedule a Call," or "Book a Demo."
The home page is also where you can include additional navigation in the form of preview blocks that link to internal pages, again guiding the user through the sales process before they connect with sales or make a purchase.
About Page
We like to use the About page to "humanize" your business. If someone is convinced by your sales page, the next thing they'll wonder is "do I want to do business with the PEOPLE behind this company?" Tech and software products and services often have a high barrier to entry for nontechnical buyers because of how complex they seem—the more complex, the less "human" and the longer the sales cycle tends to be.
You could have the founder write a letter or record an introductory video to explain why they started the company and what they love about your customers or users and the work they do.
Your About page is also a key page for introducing your company culture to potential job applicants. For many tech-based businesses looking for engineers in this market, hiring is almost as big of a challenge as business development, so use your About page to explain how great it is to work there.
Here are a few good About pages on tech and software company websites:
Services Page
This is a details page (but not too many details). You need to explain what your services look like in practice. Most Services pages are pretty bad because they're confusing. A lot of times the work that needs to be done to create a good Services page is more about clarifying what you actually offer and simplifying the choices. This is more a business question than a marketing question.
Another common mistake we see with Services pages is that it's just paragraph after paragraph of the things you do without connecting the dots. We will often create a "Service Stack" graphic to illustrate how different services build on top of each other.
The key here is to give enough detail that someone is sure you can solve their particular problem without overwhelming them with jargon. If you have a standard process that you require all of your users or clients to adopt, this is the page to talk about it.
Here are some examples:
Pricing Page
Though this is a standard page for SaaS company websites, many tech services agencies are hesitant to include pricing information on their site because they typically put together custom packages for each client. But the truth is, "what will it cost?" is the number 1 question prospects are going to have when they land on your site.
I recommend that you have a separate pricing page, rather than just include prices on your Services page. And if you have a direct link to the pricing page from your main navigation, it will likely be your second most visited page (after the home page).
Even if everything you do is a custom offering, your pricing page needs to answer the questions about price range, and what factors impact the price of your service. Your customers should never show up to a sales call without some idea of what the cost is going to be.
This will help bad-fit customers qualify themselves out before they talk to someone in sales, wasting you or your team's time in conversations that won't ever go anywhere.
Here are a few Pricing pages to look at:
Schedule a Call or Book a Demo Page
This might be your general "Contact" page, but you need to think about this page from the perspective of a prospect. It needs to be very clear why they need to fill out the form and what will happen after they do. Many times, having a form tied directly to a calendar scheduling link is best.
It's not a bad idea to include your "Next Steps Plan" from your home page again on the Schedule a Call page. This helps your prospects understand where they're going.
Additional Pages You May Want/Need
Here are a few other good pages for your site that I don't quite consider "core" but are a good idea:
Blog page – a place for you to put content that you write related to the problem your tech solves and the industry you work in.
Who We Work With page (B2B tech) or Use Cases (Software) – describe your ideal client (industry, size, goals, etc.) and/or use cases.
Case Studies – show examples of how you've worked with businesses and the results you achieved for them.
Client Portal & Resources page (B2B tech) – a "home" page for your current clients with all the important links and information that they need.
Drive Sales to Revenue
You've nailed your message and wireframe. You've built your website. Now it's time to deploy. Going back to our product development process analogy, it's go-to-market time for your new website.
Just like with a new tech product, when you've taken the time to design the right foundation and develop the right asset (a sales-focused website), the last thing you should do is launch it and hope you get results.
How are you going to attract your ideal clients or customers to your website?
How are you going to keep them on your website?
How are you going to capture and continue to engage potential leads that come to your website but leave without taking an action?
How are you going to know your website is working, meaning it's converting leads to sales, which is turning them into paying customers or clients?
These are just some of the questions you should address in order to maximize the return on investment for your new website. For the answers, you need strategy and metrics that are tied to your revenue goals.
We can connect you with resources to develop a roadmap and scorecard that take into account your business goals related to driving sales and realizing revenue, as well as help you execute on ongoing content needs. So you get the results you want from your website, grow as a business, and position yourself as the top product or service experts in your category.
Conclusion
Don't forget the primary purpose of your website: sales. You want your website to bring in the right prospects and engage and convert them to your products or services. With that in mind, the design and function of your site are important, but words sell. How do you know what words are going to resonate most with people who don't understand your tech whenever you work in it every day? You bring in an outside expert who speaks the language of both sides.
We recommend you start by working with a certified Storybrand guide who specializes in your space to create a Brandscript and wireframe for your homepage. Thankfully, we have a Storybrand Guide ready to work with our tech and software clients.
Ready?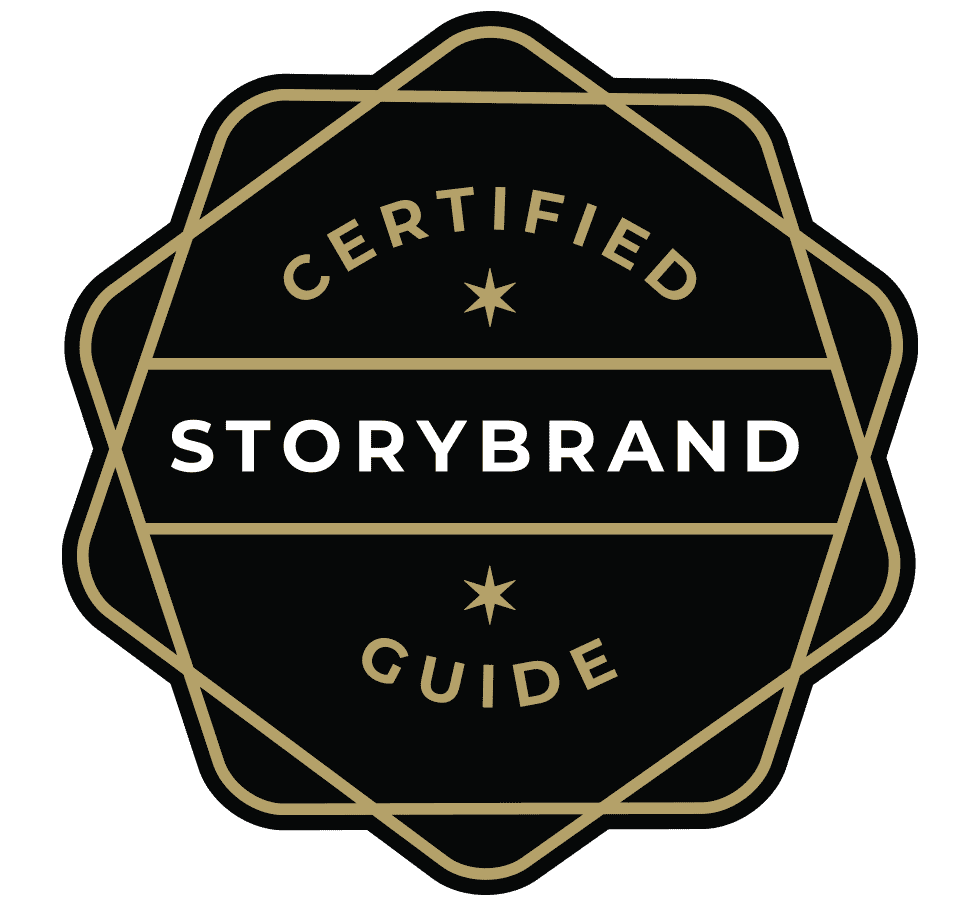 StoryBrand Websites
to help your business grow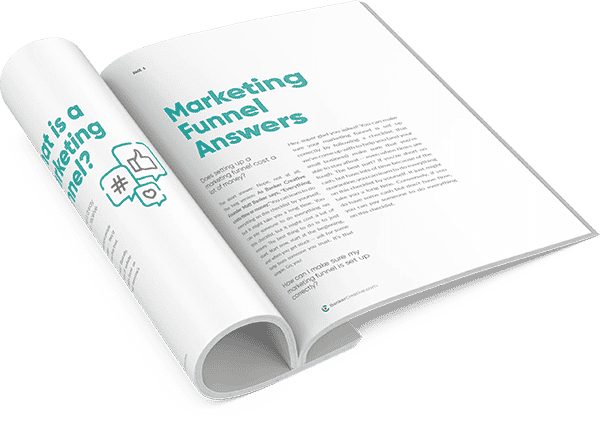 How to Get More Sales with a Marketing Funnel
Your business deserves to be around for the long haul.
That's why we created this guide. Get more sales with a strong marketing funnel. We'll show you how.