How to generate traffic to your StoryBrand landing page for lawyers
Benji Albrecht is a Storybrand guide and the head of his own marketing strategy company. Specializing in SEO and CRO for his clients, Albrecht has helped many law firms optimize their marketing and provided useful strategy for marketing in the real world. One thing he realized: StoryBrand was amazing once it got people to your site – but it wasn't always helpful in generating that traffic.
That was a problem that Albrecht soon realized after the law firm where he was working implemented the StoryBrand Framework to their marketing.
"When we went to implement the StoryBrand framework at the firm, what we did is we hired a copywriter to write a landing page. The very first question the copywriter asked me was how are you driving traffic to this landing page?"
That led Albrecht on a mission to combine StoryBrand frameworks with best SEO practices to increase website traffic. Here's what he learned.
There are two ways to drive traffic to your website
Essentially, SEO is pretty simple. In fact, there are only two real ways you can drive traffic to your website. The first? Well, this one's pretty obvious: if your content is ranked highly in the search engine results page, it will ultimately drive traffic. OR you can pay for those first three search listings using Google Ads.
Yes, you can drive traffic though social as well, but this pre-supposes that your social media also isn't in a place where it can drive large amounts of traffic to your website. This was definitely the case with the attorneys that Albrecht was working with.
"If you do a quick market survey of attorneys, not a whole lot of them have a large social following," he says.
Understand how you communicate with your clients to drive your content
One thing that Albrecht noticed was that lawyers seemed pretty at-home with the authority piece of StoryBrand, but it was the empathy piece that sometimes was challenging. It wasn't just for the website or their blogs – they needed to make sure they were consistent through all the different communication channels.
"It's not just about what's on the website, what your website copy is," Albrecht says. "It's about how you communicate with your clients and how that permeates throughout your entire firm and your staff so that every interaction you have with them is a consistent message that is infused with empathy."
So what do we mean by empathy? I mean, if you're familiar with StoryBrand at all, you'll know that you're positioning yourself as the guide for your client. The client is the hero. To understand the hero's journey, you must first understand what motivates the hero. Think specifically about what pushes them, what are their fears, what success or failure looks like to them – all of this should form the framework for your messaging.
Technical and StoryBrand must work hand in hand
Just because we've emphasized the copy strategy, doesn't mean that it doesn't start with a sound base (afterall, that's the point of creating the funnel in the first place.) For Albrecht that means creating a plan based on a "strategy sprint"
"This basically consists of a technical website quality audit that evaluates the content and the technical aspect of their site," he says. "And then also assesses the terrain in terms of what their competition is doing and the keyword gap between their current website and their competion."
"Then [we will do] a very, a very cursory link analysis to see how far behind they are in terms of building back links to their website to build their website authority. That gives me an opportunity to investigate the room for opportunity in terms of driving traffic through search engine and optimization."
This isn't just a technical audit, it also allows Albrecht to understand how his clients are utlizing storybrand (or not).
"it gives me a chance to look at the content on the website and see, okay. Does this stand out? How are they positioning themselves? Are, are they using StoryBrand, or are they not?
Doing an audit like this is important because it allows you to have conversations about WHAT is working and what isn't in terms of content.
"If they're not, then I always bring that in as a conversion rate optimization piece, because it's not gonna matter what else we do. If I get you, you know, a thousand additional visitors to your site, it's not gonna matter. Zero of them convert and call your office to schedule a call."
Keep going
Perhaps the biggest mistake most folks make with StoryBrand is to not allow the proper time for it to work. You'll need a few months of setting up, monitoring, and decision making before you'll have a successful marketing engine – and just because something worked a year ago doesn't mean it'll keep working. Great marketing comes from effort, time, and intelligence. Only two out of three won't get you there.
Ready to hear the rest of Benji's interview? He and Matt cover all kinds of great ground, from StoryBrand topics to understanding how marketing for law firms may be different.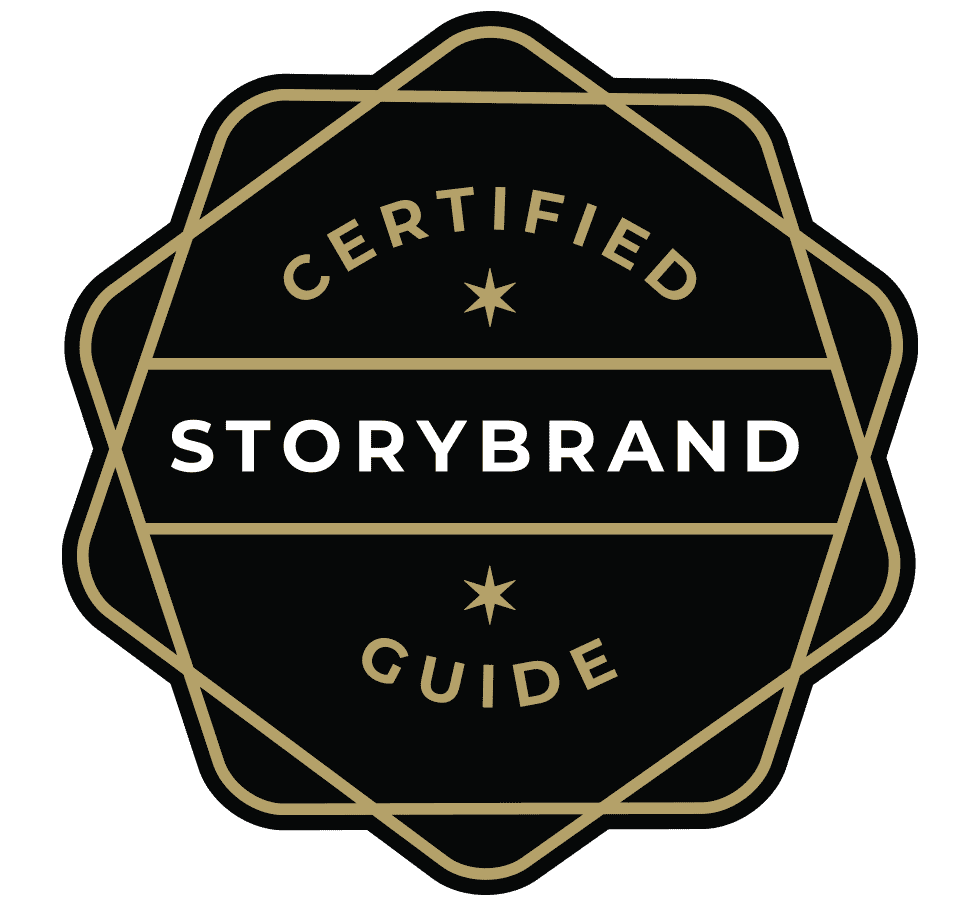 StoryBrand Websites
to help your business grow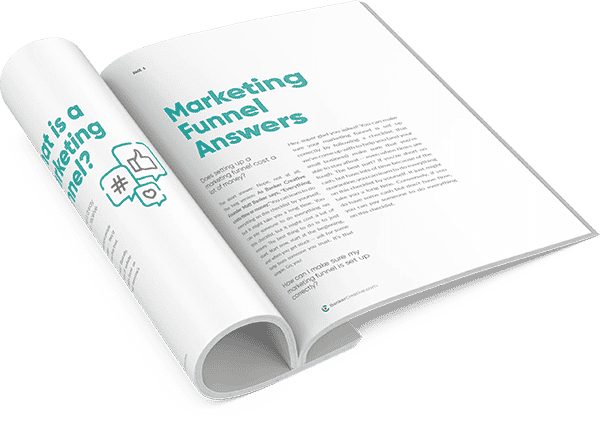 How to Get More Sales with a Marketing Funnel
Your business deserves to be around for the long haul.
That's why we created this guide. Get more sales with a strong marketing funnel. We'll show you how.