Top StoryBrand Agencies in 2023
Donald Miller's Business Made Simple courses are great for small businesses who want to really connect with their audience through the StoryBrand framework. Reading the book? That's a great start, but after you're done – where do you go next?
For most businesses, it means going out and finding a marketing agency that is well versed in StoryBrand. The good news? Business Made Simple has made it, well, simple, to find these agencies by creating certifications for them. A StoryBrand-certified agency will not just be familiar with that content, they'll also be formally trained by the Business Made Simple team and have received the requisite
Are we a StoryBrand agency?
Banker Creative is not a StoryBrand agency. Though our founder and owner, Matt Banker is a certified StoryBrand guide, the rest of our team has not gone through the requisite training and testing to be called a StoryBrand agency. That said, we know a LOT of great StoryBrand Agencies. Here's the best we've found in 2023.
Lone Fir Creative: The best StoryBrand agency for Hubspot
Lone Fir Creative is a StoryBrand agency based out of Harbor Point, WA. Their best feature? They've done an amazing job marrying the StoryBrand framework to their already impressive Hubspot expertise. Lone Fir's websites are beautifully made, and their strategic planning is top notch, but it's their dedication to knowing every nook and cranny of Hubspot that really caught our eye. With a team of 15+, Lone Fir has the expertise to not just give you the strategy you'll need – they'll also be able to walk you through the technical build of your website.
Fruitful Design: The best StoryBrand Agency for branding
Fruitful Design's websites are instantly recognizable. They're clear, compelling, and made to convert, but it's the branding that really sets Fruitful Design apart as a StoryBranded agency. Instantly recognizable for their incredible graphic design, they've worked with large brands like Omaha Steaks, Thrasher Group, and fnbo to create professional, beautiful websites that still follow the StoryBrand tenets.
This is a great team to work with for longstanding companies who need a brand refresh or for new companies still trying to find their voice. Seriously, peep their portfolio on their page. It's just beautiful work from this Omaha-based StoryBrand Agency. \
Good Agency: The best StoryBrand Agency for video
Video can be a powerful component when used correctly in the StoryBrand framework. That can be especially true for companies who need to show potential remote customers how their product can help. Good Agency doesn't just help you write clear messaging or create a solid marketing foundation (though they do these things also) they also have award winning video production and a team that can make content that will have a meaningful impact on your growth strategy.
Owner Clay Vaughn originally founded Reverent Wedding Films, turning it into a multi-million dollar business before applying these skills to the StoryBrand method. With a team of developers, commercial photographers, and video producers, Vaughn has built Good Agency into the best StoryBrand Agency for video that we've found.
Sauce Agency: The best Storybrand agency with a dope logo and name
Look, sometimes we just want to point out cool style and Sauce Agency has that IN SPADES. Definitely the "coolest" StoryBrand Agency we've ever found. Sauce's logo is great, its name is instantly recognizable, and they do smart, compelling work that's based on the StoryBrand framework. They're also Hubspot certified. While you might not always judge a book by its cover, in this case we can see that Sauce Agency's branding is an extension of what they offer to their clients. Clear, concise copy that sells – with just enough style to stand out. We approve.
Know of any other great agencies? Let us know! We're always looking for inspo.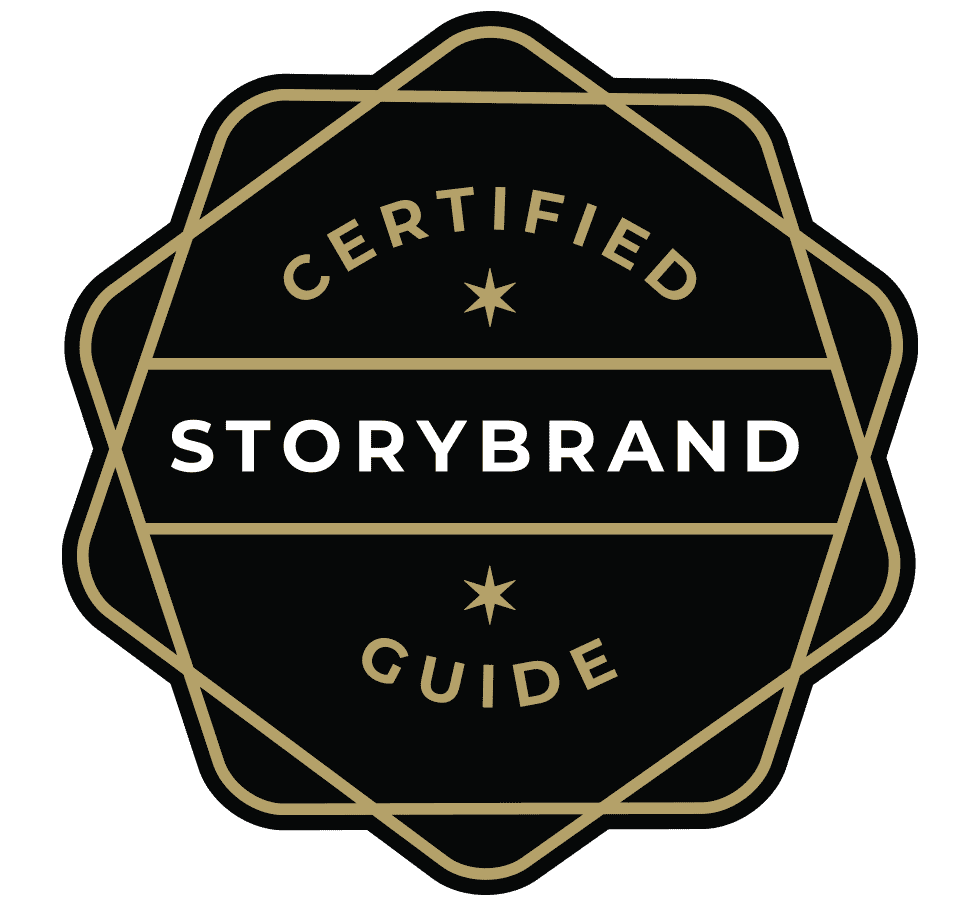 StoryBrand Websites
to help your business grow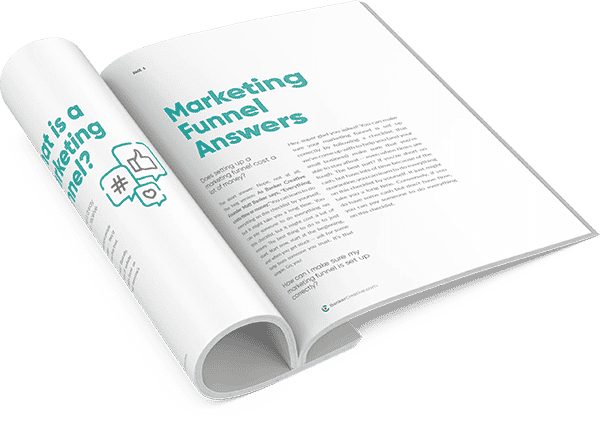 How to Get More Sales with a Marketing Funnel
Your business deserves to be around for the long haul.
That's why we created this guide. Get more sales with a strong marketing funnel. We'll show you how.