How much does it cost us to design your website?
The short answer to this question is 15k – but you're going to want to stick around for the longer one too.
Your business' website is vitally important. It's the first place that most people will learn about and interact with your business – that makes it a marketing tool, an educational space, and (ideally) a lead generator. For those reasons, it's important that you invest enough so that your website does what it's supposed to.
That said, small businesses don't have unlimited funds. They need to be prudent with how they spend their money. In our experience, guiding small business owners toward understanding what they're getting and why they're paying for it is a big part of the sales process. We thought we'd lay some of that out here because it might be useful to anyone who's thinking about a website redesign.
How much does a website from Banker Creative cost?
An average website from Banker Creative costs about $15,000. Now, there are three possible reactions to that number – you're surprised by how low it is, it feels about right, or you're surprised by how much a website would cost. Right? Logic would dictate.
Well, maybe you'll be surprised to hear that all of those reactions are right! For some folks, a $15,000 website might be well above their price range. For others, it'll seem about right. Let's talk a little bit about how we arrived at that number – and what it means in terms of the website itself.
Why a Banker Creative website costs $15,000
A Banker Creative website is the result of a ton of hard work to get your messaging and site on the same page. Process-wise, that means custom design options, messaging, and high-level strategy. It also means designing with intentionality so that functionality, design, and messaging all interact to show your customers how your product or business will help them.
Before we go further, it might be worth talking about the philosophy behind a website. In our experience (unless they've already been to a StoryBrand class) most folks think that a website exists to tell your company's story. This isn't exactly right. Your website exists so that any potential customer or client will be able to see how your product helps THEM reach their goals. For that to happen, you'll need focused messaging.
A third of the budget goes to messaging
Our founder, Matt Banker is a StoryBrand-certified guide who has helped countless companies clarify and focus their messaging. When we work with a new client, we start with a 90 minute call where Matt will ask pertinent questions so that we can understand your ideal client, your client's journey, and the messaging that will get them there. This is called your Brandscript. We'll revise that with you until it's absolutely perfect, then get your sign-off and begin the design phase.
A third of the budget goes toward design and development
From there, Matt will create a custom, high-level marketing framework for the entire website. That's called a wireframe. Think of it as the blueprint for your site. With it, we can translate what's essentially an abstract into something tangible. The rest of our team will run with the wireframe. That includes a professional designer, a dev team, and a Hubspot expert.
Design is more than just picking out colors and fonts, it's engineering how your customer will interact with your site. From figuring out scanning patterns to understanding how to optimize your site for mobile, all these details need to be figured out so that your client is able to experience exactly what you planned with Matt in your Brandscript.
Having a professional look, great UX, and a focused message IS the reason that leads will stay on your website. Will they become customers? Well, there isn't one thing that can make a lead say yes – but in our experience, they might say no because of one reason. Don't let it be your website.
A third of our budget goes toward overhead
We have a great team of experts that provide ongoing support for many of our clients. We also utilize tons of different plugins and design software so that your website can function correctly and safely. For our plugins we employ, it would cost several hundred dollars every year. Instead, we build that price into our total cost.
The end result? You get a great website that works – and a team of folks to help it get back up and running if for some reason something happens. That sort of peace of mind is priceless. That's a big deal. 90% of site breakdowns happen when you update plugins. No one wants that call at 2 AM that their website lost functionality and they're losing business over it. Instead, you'll have a team of experts ready to act. That's the recipe for a good night's sleep!
Are there cheaper options?
Absolutely there are cheaper options. Let's be real: For some businesses, 15k is just too much of an expense. For those folks, there are pre-packaged wix or squarespace sites that might do the job for you.
What you're losing is pretty major – custom design, messaging, and support. You'll have a cookie-cutter site. For some folks, that's ok, but if you're really looking for growth and a larger network for leads, this isn't necessarily the recipe for success.
Are there more expensive options?
Other larger companies might see the 15k pricetag and think that it's not enough. You know what? They're right too. Some business websites need custom code and a team of devs to make sure that their website runs smoothly. Maybe you need to program a custom ecommerce platform or have intense design specifications for your site, for those folks Banker Creative might not be a great fit either.
Are you the right fit client?
There's only one way to find out. Book a call and let's talk it through. We can't wait to hear from you.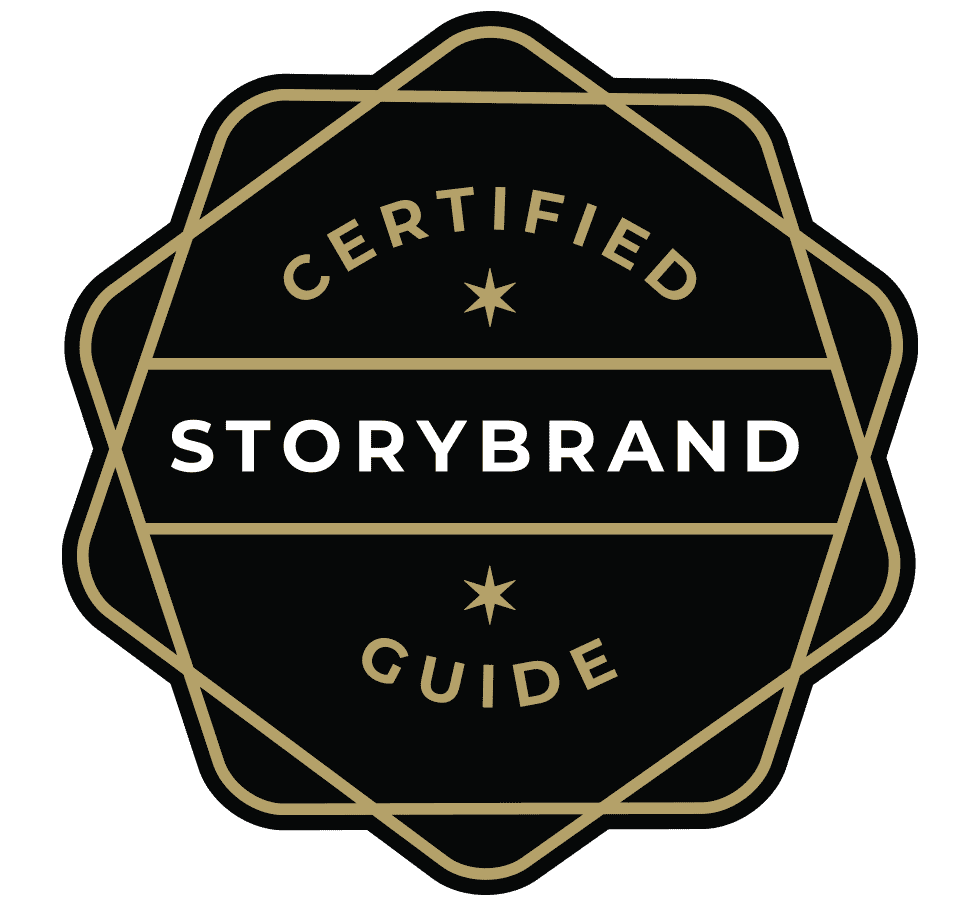 StoryBrand Websites
to help your business grow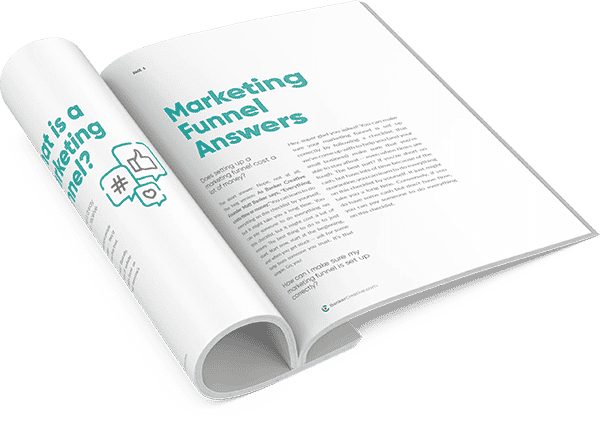 How to Get More Sales with a Marketing Funnel
Your business deserves to be around for the long haul.
That's why we created this guide. Get more sales with a strong marketing funnel. We'll show you how.