Storybrand Website for Contractors
Storybrand is a brilliant tool to help define and refine your messaging. But learning how to convert that into a storybrand website for contractors, specifically, has its own challenges. We know the construction industry has specific challenges to overcome with your marketing strategy and building trust with prospects.
Prospects are wary of being charged too much or hoodwinked by some fancy slight-of-hand.
If you are in the residential sector, clients are nervous about people working on their home. It is a VERY intimate thing to invite you in.
People want to make sure your work will LAST.
So, how do you position yourself in a way that alleviates those fears and builds the trust they need to hire you?
Words are more important than design
Most contractors think about their websites as nothing more than a portfolio page, and in many ways, they're right. Prospective clients want to see your work. They want to know that you produce quality deliverables. But your website is so much more than a portfolio.
The first question you need to ask yourself when thinking about your website is, "What do I want my website to do?" Do you want to people to "OOoh" and "Aaahhh" over your projects, or do you want your website to lead to more and better projects? That's the key. Your website is primarily a sales tool. The portfolio element is just a small part of that larger picture.
At the end of the day, the words you use on your website are going to make the difference between a website that looks good and a website that brings in more and better clients.
Messaging & Wireframe
As part of their Marketing Made Simple course Storybrand talks about creating a "wireframe" for your website. What they mean by a "wireframe" is the basic layout and words for your home page. We have a nice long blog post that talks about the different parts of a Storybrand website home page.
80% of the important work that you need to do on your website is going to revolve around your homepage. If you can demonstrate that you understand the concerns that your prospects are facing (within the first 3 sections of your website), you will have a significantly higher chance of that site visiter turning into a client.
Tip: Don't tell your story
Not to be harsh, but your clients don't care about you. They care about themselves and the projects they want you to build. Don't waste your time trying to convince them of how awesome you are. Spend your time and energy tell your ideal customer's story, and position yourself as the guide that will help them succeed in that story.
When you create a Storybranded Website, you need to spend time with your Storybrand Guide talking through the details of who you are as a company, who your ideal customer is, and the problems your customers are facing. This is well worth the investment! Spend the time it takes to craft the words that will lead to more sales.
What content to put on your Storybranded website
Most contractors and construction companies don't need very many pages and often times, giving them too many options can lead to confusion or getting lost on your site.
Here are the typical pages that we recommend for construction industry websites:
Home
About
Services (parent page)
Individual Services Pages
Portfolio
Get a Quote
Home
This is your primary sales page. This page is for prospective clients, not current clients. It needs to sell the value of your services (not the features) and cast a vision for how much better life/business will be if they work with you. You can either hire a Storybrand Guide to help you create your home page wireframe or use a tool like the Storybrand wireframe template tool developed by Storysite.co to create one on your own.
About
We like to use the About page to "humanize" your business. If someone is convinced by your sales page, the next thing they'll wonder is "do I want to do business with the PEOPLE behind this company?" Contractors can be very intimidating to work with because they know all the technical jargon and the client can often feel overwhelmed.
Write a letter from your owner or create an intro video. Talk about how much you love working with clients and seeing their faces light up when they see the end product. Talk about your core values and how you do business ethically.
Depending on the size of your company, you may want to include a team section that shows pictures of site leads, contractors, or sales people they may be interacting with through the process.
Your About Page is also a key page for introduction your company culture to potential job applicants. For many contractors, hiring quality workers is almost as big of a challenge as business development, so use your About page to explain how great it is to work there.
Here's a great example of an About page:
Services
Contractors and Construction Companies are unique in that they need to highlight certain services that people may be looking for. You will want to have a unique page for each major service that you offer if you want to do the long, hard work of building up your SEO ranking. "Custom decks in Appleseed County," is much more likely to show up on a search result than just your business name. Outside of word-of-mouth, no one is going to be searching for your company name.
We often recommend that you build a Parent Page that features (and links to) each of your services, with Child pages for the individual services themselves.
Make sure you scatter testimonials and pictures of smiling people throughout your services pages. If you have them, show before/after images. Hire a photographer to come out to your jobsites and capture your crew at work! Show them how working with you will be less stressful with a better final product than hiring the other guy.
Here's a great example of a Services page:
Portfolio
Yes, you definitely want a portfolio page. Prospective clients will want to see your high quality work. Invest in a gallery plugin that will make your projects shine. If you want to take it to the next level, one of our website partners (LifeX Marketing) has taken it to the next level and built a custom, sortable Project Gallery plugin for their clients in the construction industry. If you have done a good job capturing finished projects, spend the time and money investing in a plugin or platform that can show it off well.
A great portfolio is going to help strengthen the emotional connection you have make with them because they will see real-life examples of what their life could look life if they hired you.
Here's a beautiful example of a portfolio page:
Get a Quote
Throughout your site, you are going to use the same Call to Action. Most contractors will use something like a button that says "Get a Quote." You contact page should have a simple Contact Form with some check-boxes for them to indicate which service(s) they are interested.
Additional Pages You May Want/Need
Here are a few other good pages for your site that I don't quite consider "core" but are a good idea:
What Your Site Should Do
Compared to many other websites, a contractor website is often very simple.
Your website should do five things:
Communicate (with words) what you do, who you do it for, and how to get it.
Communicate (with words & design) that you are professional, competent, and a premium service.
Get people to submit a form that your sales team can follow up on.
What Your Site Should Look Like
A well designed website can really amplify your messaging. It can communicate that you are a high-end tradesman, which helps you charge premium prices. On the other hand, sloppy design or a templated site can make you seem like a general handyman, just one of thousands of other contractors that could do the same thing as you. Design is a key way to differentiate yourself.
Your site needs to meet a professional design threshold on both desktop and mobile devices. An outdated or clunky website is like an ill-fitting suit. Sure showing up to a job site with holes in your jeans doesn't mean that you can't do the job, but it makes an impression that you're a bit sloppy and don't care about details, which exactly the wrong thing your prospects want from a contractor. It's the same with your website.
Most contractors aren't designers, but you probably have an eye for detail. Find a website agency with a great design team. If you're not sure how your site stacks up, take some time to Google other construction companies in your area and see how your site compares to theirs.
Conclusion
Not to be harsh, but letting go of your ego and changing your website to be about your clients, not your company, is the most important shift you can make right now. This is why we are a words-first agency. Yeah, we love the way our websites look and function, but, again, words sell. The words you use on your website are going to overcome your prospective client's fears because you understand them. You know what it's like to hire a contractor and you're going to be on their side from the get-go. When you have established that trust, they are going to reach out.
Now, obviously this is all much easier said than done. That's why we always encourage people to work with a Storybrand guide who specializes in your industry. Thankfully, we already have a Storybrand Guide ready to work with our construction and contractor clients.
Ready? Let's Talk.
StoryBrand Websites
to help your business grow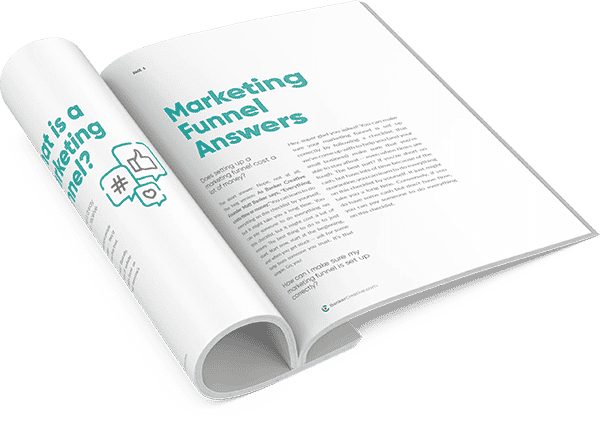 How to Get More Sales with a Marketing Funnel
Your business deserves to be around for the long haul.
That's why we created this guide. Get more sales with a strong marketing funnel. We'll show you how.