Sorry, you can't build a (good) Storybranded website without a Brandscript
If you have read the book "Building a Storybrand" or participated in one of the online courses you understand the concept of a Marketing BrandScript. Using the StoryBrand 7-Part Framework you develop marketing copy that invites your customers into a story.
If you don't have a BrandScript, you can't develop a StoryBrand website.
Some people try to skip this stage and jump right to reworking their site based on whatever they remember from reading the book.
The problem is, half of effective marketing copy is deciding what NOT to say. If you don't do the hard work or simplifying, clarifying and deleting, your messaging is going to be a mess.
Do yourself a favor and get your BrandScript in order first.
What goes into making a BrandScript?
First, we recommend you connect with a Certified StoryBrand Guide who is a good fit for you and your industry.
Could you develop a BrandScript by yourself? Maybe. It depends on how well you are able to remove yourself from your business and look at it from the outside-in. Many business owners we talk to are simply too close to their company to see things from your ideal client's perspective. In other words, they are too familiar with themselves and often don't realize how much language they take for granted.
If the goal is connecting with your ideal customer, you need to cut through the technical jargon and make your messaging accessible to everyone. Again, simple, clear, and short is the goal. If you try to say EVERYTHING, your site visitors will catch nothing.
Once you find a Certified Storybrand Guide who is a good fit for you, it's time to get to work. You should anticipate 4-5hrs of face-to-face meetings over the course of your BrandScript creation. 1.5hrs for an initial meeting, 1.5 for a second branding/messaging meeting, and another 1-2hrs for revisions and refinement.
Who needs to be at these meetings?
Committees make for long and expensive projects. The ideal situation would be that one person is given executive authority to make messaging decisions on behalf of the entire organization.
That's not always possible. For the first kick-off call with your Certified Storybrand Guide, everyone with a dog in the messaging-fight should be there, but absolutely anyone with veto power NEEDS to be there (for the first 30 minutes). This is important so when the final Brandscript is brought forward for approval, everyone is on the same page and have an understanding of what a Brandscript is and WHY decisions were made. The significant portion of those meeting will be with 1-2 people crafting the actual BrandScript.
What are the deliverables?
This will vary slightly by which Certified Storybrand Guide you hire, but here at Banker Creative you can expect the following:
A one-page company messaging and positioning document. This is your official BrandScript.
Hero headline and sub headline for your website.
A three sentence company "elevator" pitch. Used for email signatures, social media descriptions, and go-to description for employees and advocates to use when talking to people in person.
Take aways
Everyone who talks about your company should be saying the same thing. From your employees to you clients. Everyone who know about your company should have had an "Ah ha! That makes sense!" moment that drives in your messaging. If that's not happening right now, you should get in touch with a Certified Storybrand Guide.
Want help? Let's talk.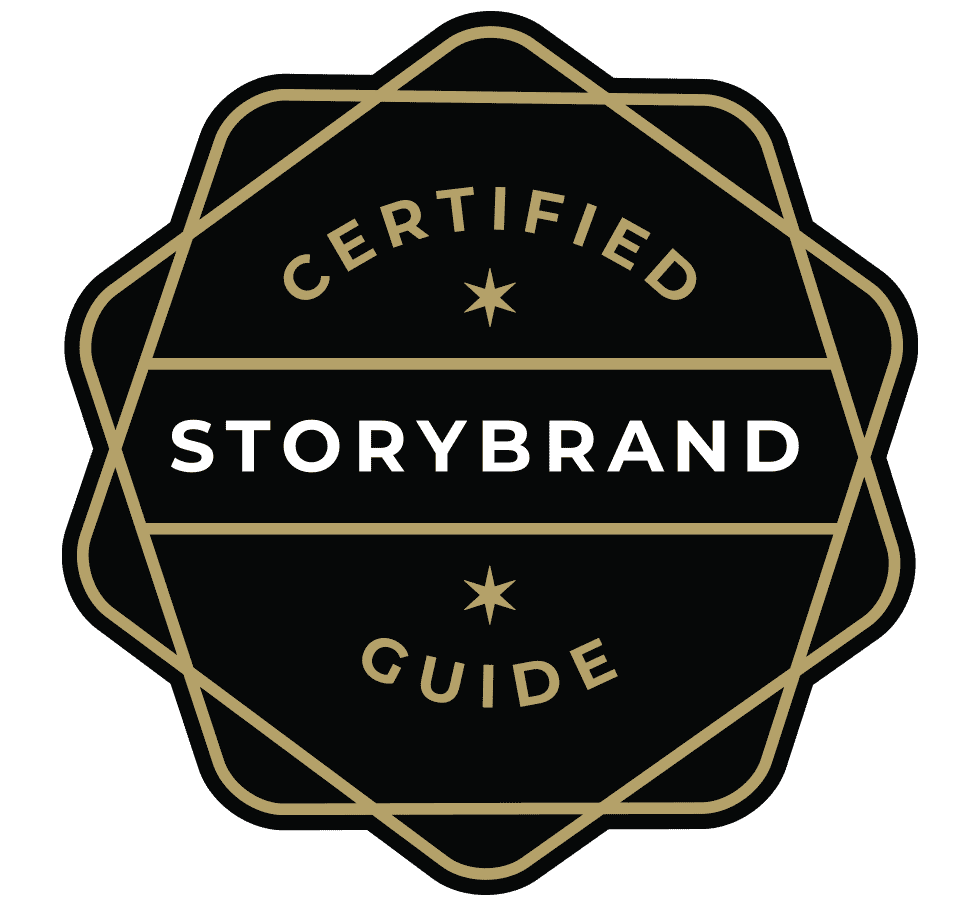 StoryBrand Websites
to help your business grow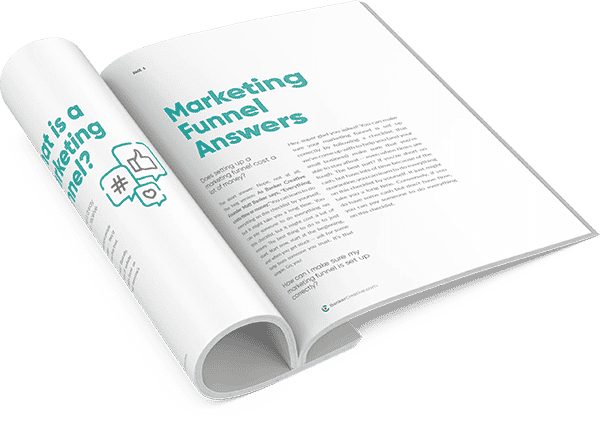 How to Get More Sales with a Marketing Funnel
Your business deserves to be around for the long haul.
That's why we created this guide. Get more sales with a strong marketing funnel. We'll show you how.