3 Reasons to not offer a referral bonus (and 2 good reasons why you should)
Referral bonuses seem like a great way to drum up new business. After all, depending on what you're offering it can be much cheaper than traditional advertising, right? Well, sure. But what's another word for a referral bonus? A bounty. Think Darth Vader hiring Boba to capture Han Solo. Hopefully we can help you avoid the dark side of referrals!
Today we're going to look at why you might NOT want to go the route of the referral and then explore a couple of reasons why it might be a good idea. Ultimately, the choice is yours. We're just here to help you think it through.
Reasons why you SHOULD NOT offer a referral bonus
No. 1: A referral bonus can make you look totally desperate.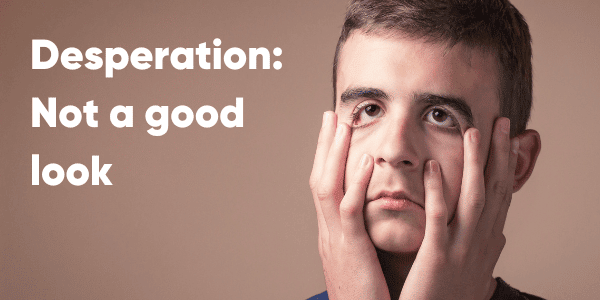 OK, maybe not totally desperate, but it might feel strange to some of your clients. Mostly it depends on how you talk about it. Blasting every single person on your general email list might give the wrong impression. Think about who is most likely to have connections AND wants to help you, otherwise, it might do more harm than good. If you're going to email past clients, send a simple clear "We're updating our policy," email. Short and sweet.
Daily or even weekly social media posts about your referral bonus is probably not a good look either. Here's why: It's obvious that a referral bonus helps you get more business and it helps the person doing the referring (cash money, baby!). But how does it help the client being referred to you? If you can't answer that question, it's better to keep quiet.
No. 2: A bonus should not be the only reason for a referral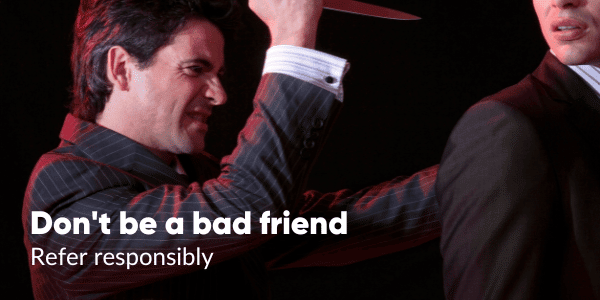 If you wouldn't refer a company to a friend WITHOUT the referral bonus, then it means you probably shouldn't send them in the first place. Imagine being referred somewhere only to find out your friend got money off of you. That could easily feel like a breach of trust. "Oh! You just wanted the cash, you didn't actually want to help me."
The most important thing when considering word-of-mouth marketing is this, "Would this company be a good fit for my friend who is trusting me to give them good advice?" If it's about the referral bonus, no one wins.
No. 3: Referrals based on cash bonuses may not bring in the right clients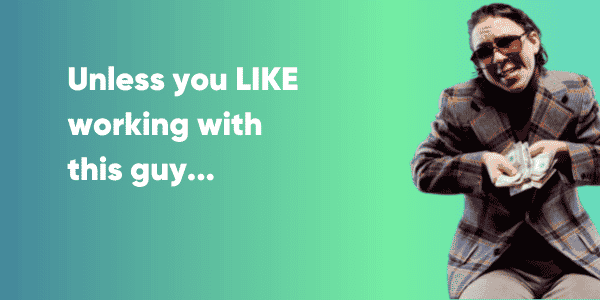 This is related to the last point. We've spent a lot of time the last few years making sure we have right-fit clients. That's a big deal not just because we enjoy working with them, but because it's profitable for us and allows Banker Creative to continue to grow.
You have to ask yourself, "Do I want to spend my time weeding through a bunch of cold leads that likely won't convert into sales?" If you hyper-focus on referral bonuses, you'll be doing exactly that. Your inbox will be full of people who can't afford you or who are just a bad fit.
Reasons why you SHOULD offer a referral bonus
No. 1: Word of mouth marketing is still the most powerful marketing tool there is.
It's true, word of mouth is still king. It not only gets you in the door, but it also gives you a trusted voice in the room with any potential client. Think about when you get a high quality referral from a friend. Someone YOU know and trust tells you that you should trust [insert company name], you're probably going to pull it up on your phone on the spot. 
So why wouldn't you pay for word of mouth, after all, it's your strongest marketing tool? Pay for what you value. If you value referrals, back it up with your checkbook.
No. 2: Pass the savings on to your new client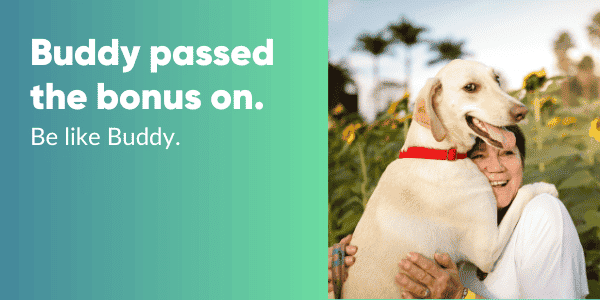 When you find a company that you really, really love, you don't care about the cash you're getting back from a referral. You mostly just want your friend to get a good product. You've probably experienced that yourself. Build your referral bonus policy with an integrated pay-it-forward system.
That way, when your past clients send someone new your way, they can easily help them get a better deal. That's a great way to start off on the right foot with a client!
So what's the right move?
As with most things, it comes down to how to talk about it. That's why we're a words-first website agency. Regardless of whether or not you offer a referral bonus, how you talk about it will be the difference between looking desperate (which means trust goes down), and looking generous.
You're probably wondering, and yes, Banker Creative DOES offer a referral bonus. Anyone (past clients, employees, friend's-mom's-uncle) who sends us a lead that turns into a sale will get 4% of the project cost or they can pay that forward as a 4% discount for their friend.
Banker Creative writes, designs, and builds Storybranded websites.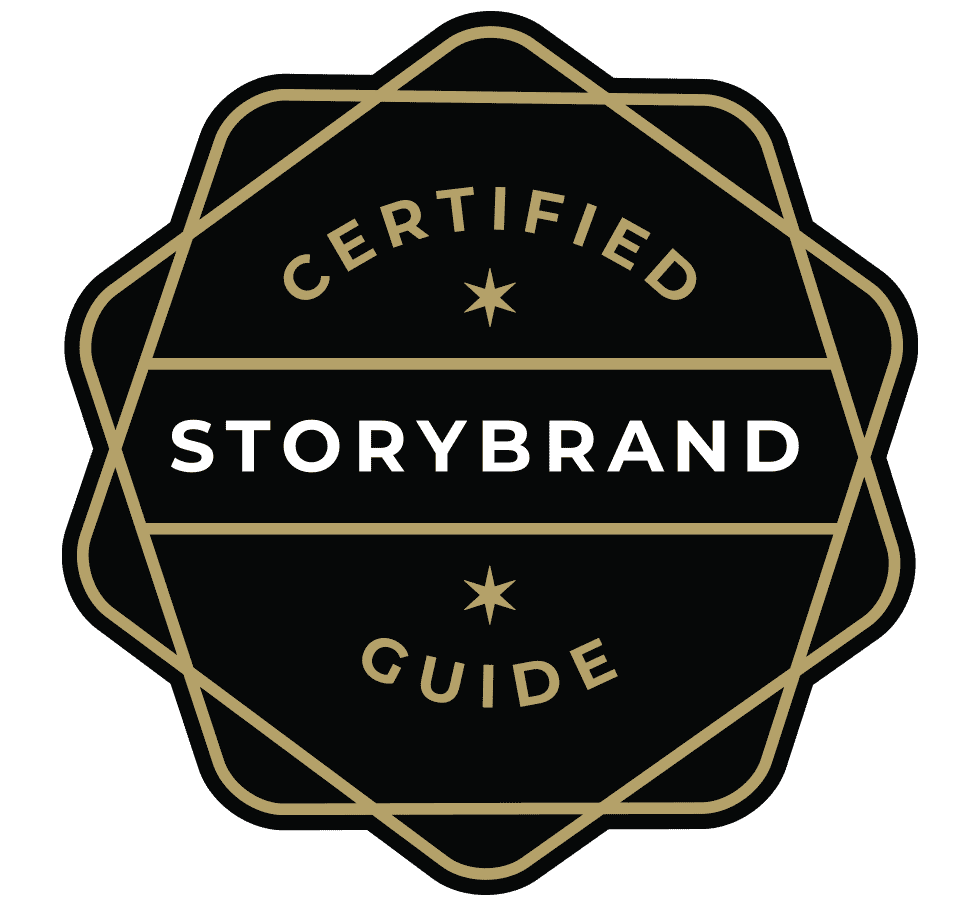 StoryBrand Websites
to help your business grow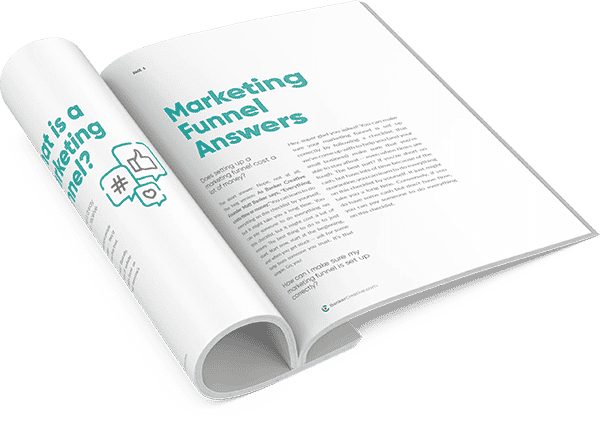 How to Get More Sales with a Marketing Funnel
Your business deserves to be around for the long haul.
That's why we created this guide. Get more sales with a strong marketing funnel. We'll show you how.