There are a million places you can go with marketing strategies, but only one place you should start.
Everyone needs more leads, right? That's what marketing is all about. So what do they do about it? They invest in SEO, paid search, social media, lead gen campaigns, outbound tactics, and even cold calls. Does it work? Sometimes yes, sometimes no.
The reality is this: If you're having a problem with leads, the first thing you need to do is fix your website. That can be a hard pill to swallow, especially if it feels like you JUST paid for a website redesign, but hear us out.
If everything else works your website is where your leads end up
It takes a LOT of time and money to generate interest in your company enough to get someone to come to your site, but it's a waste of time if they hit a brick wall when they get there. This is especially true of B2B websites, whose websites are often viewed as an afterthought since they're not marketing directly to consumers.
Why do we think that? Because we've seen it. We've built over 100 websites in the past five years. During that time we've seen a lot of good, even more bad, and a TON of ugly. Leo Tolstoy said, "All happy families are alike; each unhappy family is unhappy in its own way." and we like to think that applies to websites too.
When you see a good website, it just makes sense. It feels like you've seen it before. You know how to navigate to what you need, everything works together, and there's no clutter. When you see a bad website, well, there's a whole lot that can go wrong.
Common issues we see with bad websites.
Words. Confusing, jargon, acronyms. Bad positioning.
Design. Ill-fitted suit. Confusing imagery.
Clutter. Nav menu, popups.
Mobile optimization. Bad formatting. Cropped images.
Site speed. Takes too long to load
Lack of clear CTA. Confusing, long, or nonexistent.
You've got seven seconds to get a potential lead's attention. Stop confusing them.
We typically say that you have seven seconds to grab someone with a website. That's about the time it takes for a visitor to make a decision on if they're going to stick around or not. The reality is that most folks WILL NOT stick around – so you really have to be on your game if you're going to turn them into a lead.
What does that mean in practice? It means that you should avoid confusing language or words that you THINK make you sound smart. We say "think" because in reality, all that jargon, insider language, and weird acronyms might be standard in your industry – but that's not always who is buying your product. You might think that people who would buy from you are pretty sophisticated, but the reality is that most people don't have the expert knowledge that you do: that's why they're buying from you.
If you're an expert within your space, your knowledge is at a ten – but the people you're buying from are at about a 2. Short, declarative sentences that sound the way people actually talk are going to be waaaaay more effective than a series of jargony posts.
Your design needs to keep up with everyone else
We hate to say it, but people are shallow. That means bad design hurts your messaging, but on the other hand, good design really amplifies your messaging. Now, this might feel a little subjective, but go to the leaders in your field right now and look at their website. Now look at your website. Does it stack up? Maybe it does! More likely, it probably doesn't. That's OK, but it does give you something to think about.
Unfortunately, folks are fickle. Their tastes change – and the internet reflects that. That means you're probably looking at a website redesign every five or six years, that seems to be about the typical length. So if it's been that long for you, especially if it wasn't a professional process the last time around, it's definitely time to get the redesign.
The plan is simple. Look at your website.
If you feel like you aren't getting the leads you want, then you need to take a serious look at your website. Go ahead. Bring it up now. Try the seven second rule, then answer these three questions.
What do you do? (what would someone google)
How will it make my life better (value proposition)
How do I get it (CTA button, book a call)
If you can't clearly answer those questions, then it's time for some fixes. Whether it's a complete redesign or just some tweaking, it might be the most valuable marketing decision you make this year.
Questions? We've designed over a hundred websites for B2B businesses, financial companies, and other niche spaces. If you think it would make sense to have a discussion about your marketing needs, we'd love to talk to you.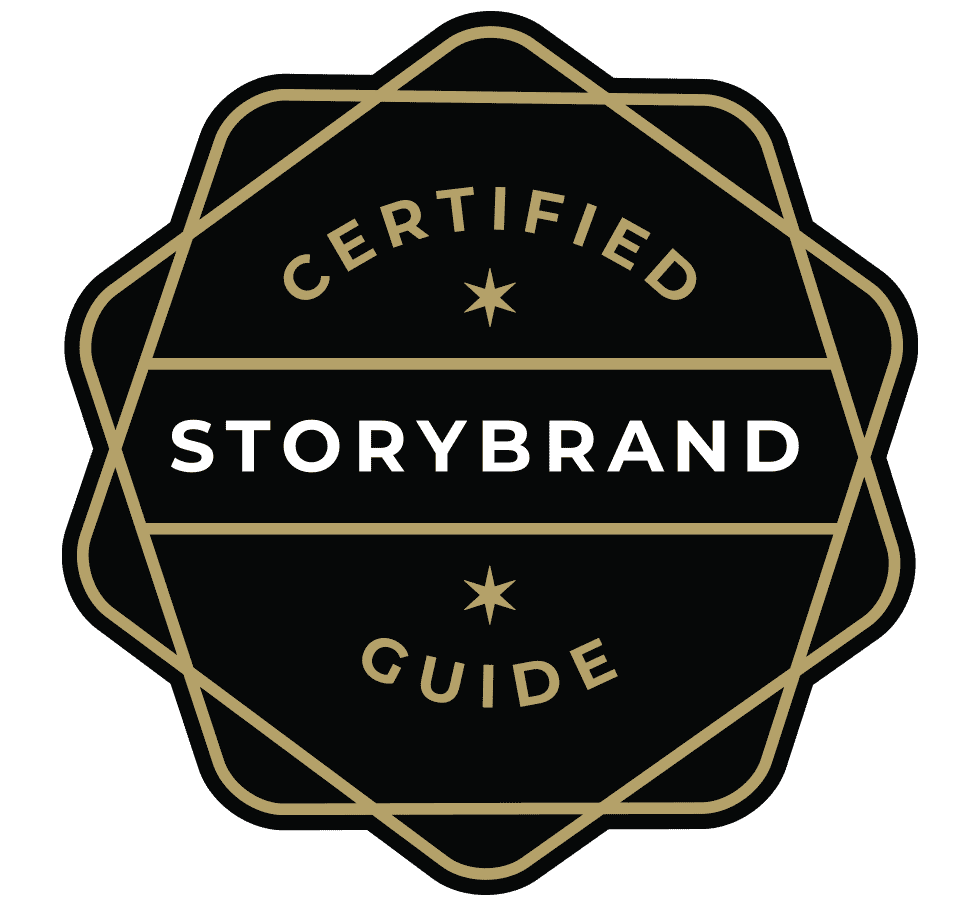 StoryBrand Websites
to help your business grow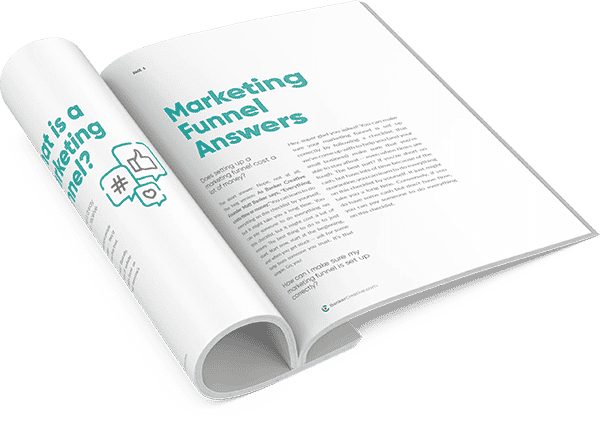 How to Get More Sales with a Marketing Funnel
Your business deserves to be around for the long haul.
That's why we created this guide. Get more sales with a strong marketing funnel. We'll show you how.