What's the best marketing strategy?
You can't do everything, it's time to find what works, then do it really, really well. The best marketing strategy is the one you commit to.
There are nearly limitless marketing tactics that you can invest your time and money into. That can be problematic when faced with a limited budget and limited time. You're going to have to choose. But how then can you tell which is the best option? Is it SEO? Is it educational content? Is it focusing on webinars or LinkedIn?
You need to choose a marketing strategy or you're guaranteed to fail
It's enough to paralyze you with fear into choosing nothing and just 'seeing what works' – but even that is a choice. If you don't choose a marketing strategy, you'll just end up doing 'random acts of marketing, which is maybe one of the worst decisions you can make. Doing this ensures that each marketing tactic you choose will be in a vacuum, your marketing won't stack on top of itself, and ultimately you'll end up overinvesting in overall marketing while underinvesting in the one strategy that would have made a difference.
In short: you won't see any results and it'll feel like marketing is just a money hole you throw cash into.
Types of marketing strategies
There are an almost unlimited number of marketing strategies (and more coming every single day, it seems) – but here is a list of some of the major ones that we use with some of our clients.
Paid ads on Facebook to get people to a webinar where we will get an email address and phone number, and then our sales team will call them to try to schedule a demo.
Writing keyword focused content to get blog posts to show in google search, then entering them into a funnel that will get people onto an email list with an ebook download, and will then nurture them with email marketing until they schedule a demo.
Create content to educate our ideal customer on our product and will use LinkedIn paid ads to get that content into their feed, which will lead people to google us and book a call on our form
Additionally: SEO, paid search, email marketing, organic and paid social on LinkedIn, Facebook, Instagram, tik tok, youtube, Reddit, and Pinterest, video content, written content, Facebook groups, meetups, webinars, ebooks, podcast, keynote speaking, outbound sales, list buying, list building/scraping, conferences.
How to create a marketing plan: work backward
Honestly, you don't have to get too complicated to figure out the marketing plan that works for you – you probably just need to change how you think about it. We recommend working backward to articulate your strategy. What do we mean? Think about the last time you closed a deal. Now, go backward.
How do you close deals? Is it through calls, in person, or directly through your website?
How did that person learn about you? Was it through a search? A referral? Did you need to get in front of them first and give them a demo?
What tactics will ultimately get you in front of your clients in the way that they SHOULD find out about you (as in, what worked in step 2)
If this seems a little simplistic, it IS. We obviously walk our clients through a little bit more of a rigorous process when determining what strategy to work with them – but the bones of what we are talking about are still here. Thinking about your audience and what moves them is instrumental in figuring out the right tactic ahead of time.
How to implement your strategy: give it time and see if it works
Good marketing takes time. There's no easy way around it. Once you decide on a strategy, give it a little time to take root and see if it's working. If it is, good job! You chose the right one. If not, that's OK too, now you can change strategies because at least you have a baseline for what DOESN'T work.
How long should you wait? Well, it's really up to you, but we will say that a couple of months in the marketing world is a pretty short amount of time. We'll speak more about this in another video, but the important thing is to not jump ship too soon. As long as you're sure that the ship you're on has a clear direction, you'll know that you're going somewhere.
Have you found a marketing strategy yet? We'd love to figure out what's best for your business.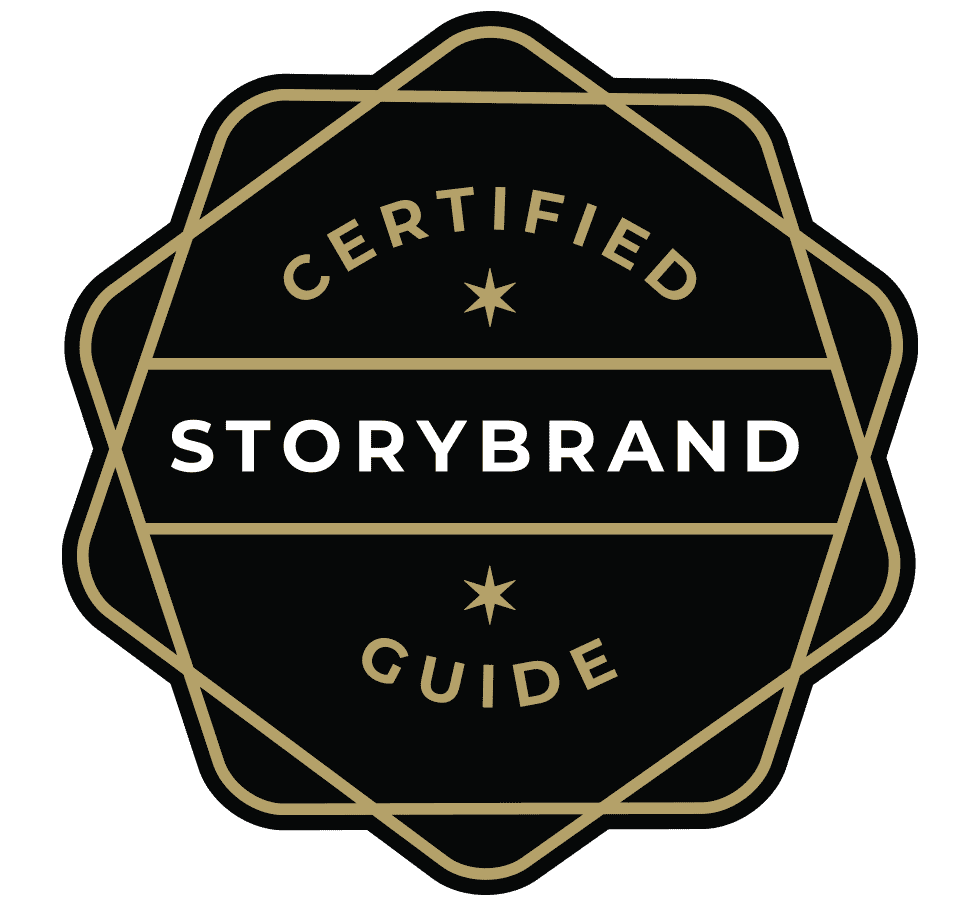 StoryBrand Websites
to help your business grow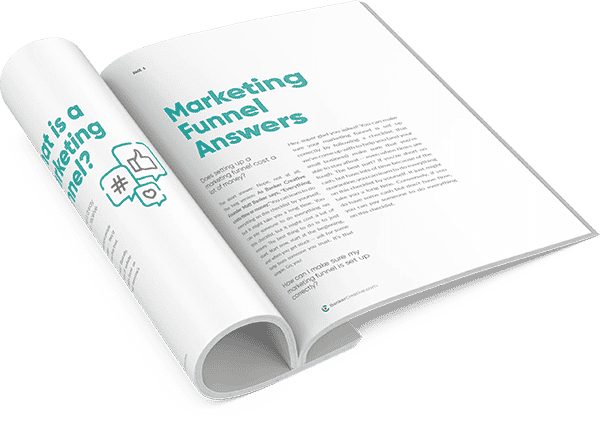 How to Get More Sales with a Marketing Funnel
Your business deserves to be around for the long haul.
That's why we created this guide. Get more sales with a strong marketing funnel. We'll show you how.