Storybrand for tech companies makes sense. Here's how we used it to become a more efficient marketing machine.
Storybrand and tech are a surprising fit, dovetailing to create more human-centered experiences
Tech companies might not feel like the most natural fit for storybrand. After all, how do metrics, UI, and cutting-edge tech mesh with the human-centric marketing of Business Made Simple? The answer, it turns out, is through shared goals and a common link in UI. Matt Banker was able to sit down and interview Kelly Sjol, the founder of Storify Marketing, and a StoryBrand guide that primarily works with B2B and tech companies.
So how DO businesses in the tech space utilize StoryBrand in their marketing? Let's see what Kelly has to say.
The more User-Focused a company is, the more StoryBrand will work
Tech companies are already concerned about UI and UX when it comes to their users, so it's not necessarily a new perspective for many of these companies to think about. They're ready-made guides in a lot of ways.
"They're already thinking along the lines of designing a user experience that's centered on the user. These are the ones that I find that embrace Storybrand right away because the concept makes sense to them," Sjol says.
That said, it's not always intuitive for their marketing, which is where StoryBrand can come in.
Maybe they haven't been doing it. Maybe they have been painting themselves as the hero, you know, after all these are engineers," Sjol laughs. "These are developers. They're super smart and their tech is in a lot of ways, you know, it's complex. It might be deep. So maybe up until now they've been making themselves the focus and their product, the features, the focus. But you know, I, I find that they really embrace that aspect of StoryBrand [when Sjol explains about refocusing on your customer]."
Re-discovering who your buyer is can be essential for B2B tech companies
Most tech companies are focused on users, which is fine when the're a B2C business, but Sjol works with many B2B businesses whose buyers aren't necessarily also the users. Sjol has found great success when talking about this with her tech clients – in fact it's been a big eye opener.
"We always start with that conversation and. again, it fits in a lot of times with how they're us already thinking, they're thinking in terms of a user journey. But then we flip it over to a buyer journey. When we make it all about the buyer and we start to have that conversation a lot of times, then it, it clicks for them," Says Sjol.
"[They'll say things like], 'Wow, this is a completely different person!' It's really exciting for them to think about, 'okay, what is THIS person's aspiration? How do we get them from here to there? How do we make them the hero within, you know, their, their company? How do we make their company, you know, how do we make, how do we look at success for their company?'"
Those questions can open up the discovery process and lead to real breakthroughs when it comes to marketing materials.
Responding to push-back from tech companies
It's not all sunshine and rainbows – after all, tech companies are smart and think of themselves as disruptors. It's very rare for them to take something at face value. Which is OK! StoryBrand holds up to that sort of intellectual interrogation. That said, it can be a challenge if they're unfamiliar with the Business Made Simple process. It's a topic that Sjol says can be broached through common ground.
At the end of the day, we're designing for humans," says Sjol. "\People buy from people. And so there is a lot of, that's where I think the common, you know, the carryover is, it's like, yes, maybe this is a product that looks different from yours. It's an audience that might look different from yours, but we still gotta hit this. We still gotta go through those steps to really nail your position and nail your audience. And, you know, there's still some fundamental questions that need to answer if we're going to be able to reach, you know, your target audience… We're people and we need to appear as human as we possibly can. (laughs) We still need to build trust, we still need to build authority."
This is just the tip of the iceberg. If you'd like to hear more about Kelly's work in tech marketing, follow the link below.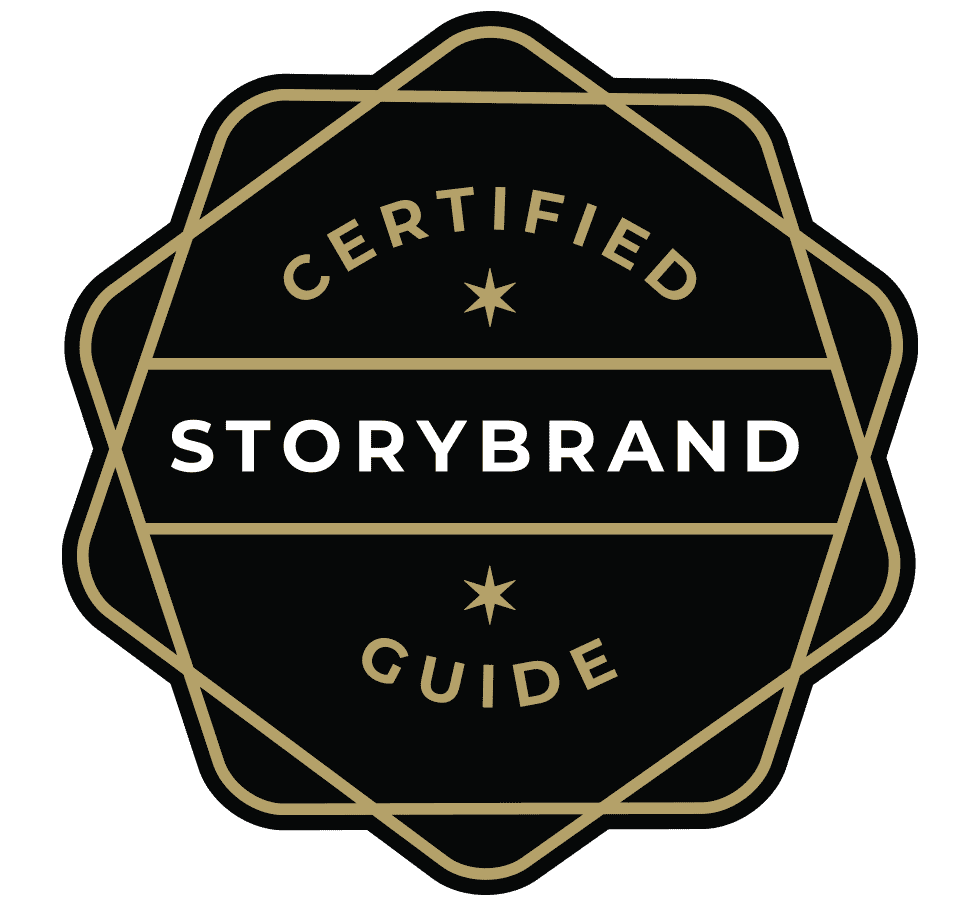 StoryBrand Websites
to help your business grow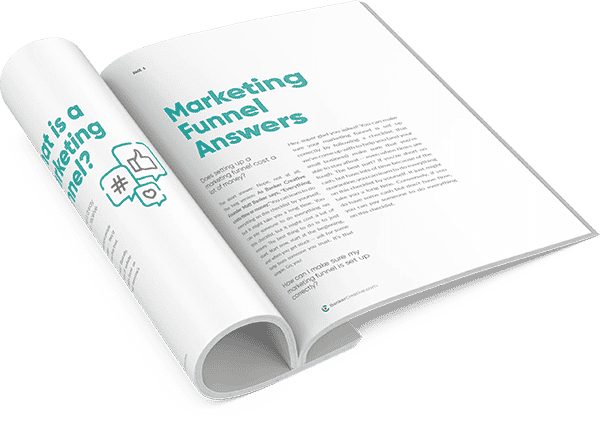 How to Get More Sales with a Marketing Funnel
Your business deserves to be around for the long haul.
That's why we created this guide. Get more sales with a strong marketing funnel. We'll show you how.