Which one of these ads was the top performer?
The Winning Ad May Surprise You
Everyone has their own assumptions about marketing. Guess what, they aren't always right.
If you asked ten people what artwork they liked best, you might get ten different answers. That's why we love A/B testing around here. We're able to put aside all assumptions about what we think will work and we are able to test it and let the audience tell us what they prefer. We use behavior-based marketing where we watch the actions users take to interpret what they are most interested in. It's one thing to hear what someone prefers, it's a whole other thing to watch what they actually do.
We've been working with Mediator Connect this year to build a new tool that connects litigators to mediators. As a part of our marketing strategy, we've been testing both messaging and creative to see what each segment responds to which most. Since we started five months ago, we've tested over 30 different hypothesis and watched the behavior for each segment. Needless to say, we've learned a lot about each group and sometimes the results surprised us. Below you can see one of the A/B tests we ran where the winning creative was the more human-centric ad showing a face rather than the book.
A/B test of human face vs book cover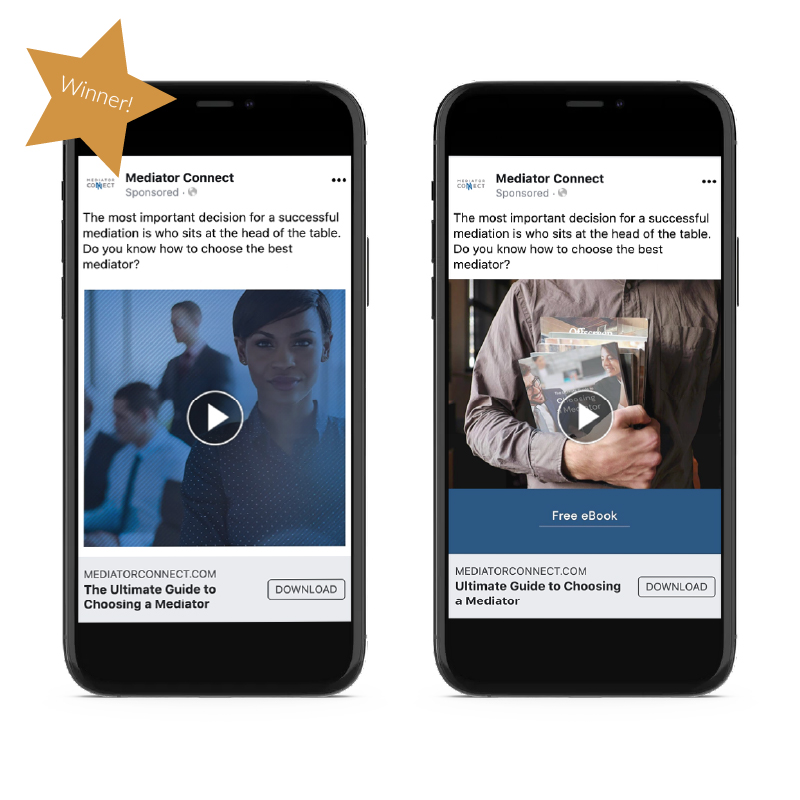 Do human faces always win?
We know that people respond to people. So it's a good rule of thumb to include a lot of images of happy customers in your marketing. You want potential customers to start visualizing themselves working with you. You can do that through the images you choose. The surprising part with this audience was that the above A/B test showed that users responded to the image of the person, whereas we ran another test to the exact same audience and found that the ad with the stand-alone ebook cover got almost twice as many clicks as the ad on the left.
The lesson? People are constantly changing and even within the same target audience, their psychological state is going to shift. Especially right now during a volatile time. We are living in a new reality where past data is not necessarily going to inform current behavior. That's why we don't stay still with marketing, we are constantly testing and learning.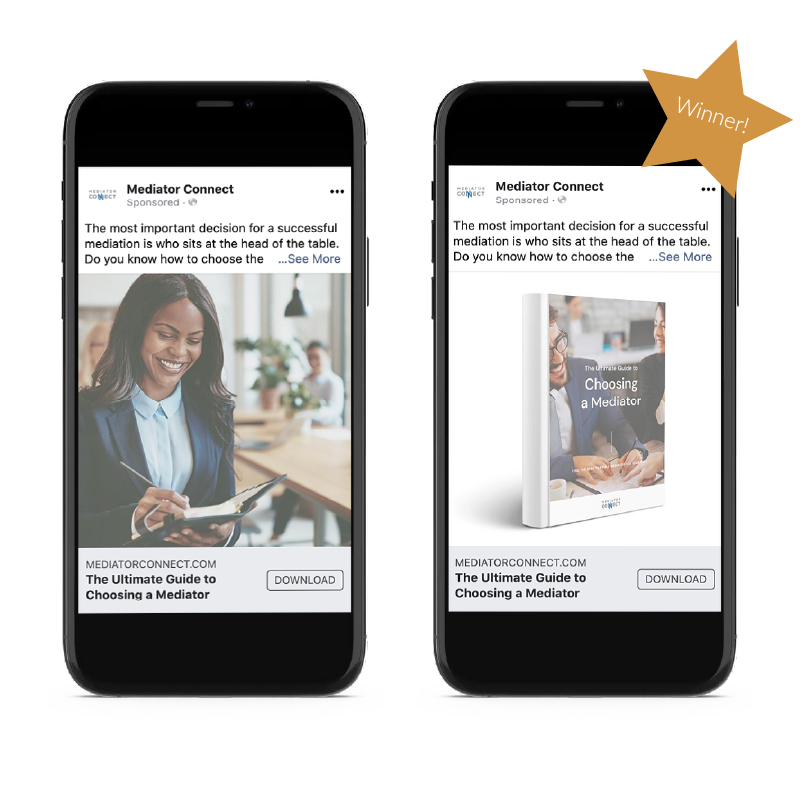 The key is to never assume, always test
We know that you know your customers well and we value that experience. Through collaboration, we are able to set up A/B tests that include informed assumptions based on experience with your customers. Our team also brings a lot of expertise on what marketing messages are likely to resonate most based on what we've seen work over time. With that combination, we have a powerful duo where we can set up a strong foundation of A/B tests and consistently build on those. If we weren't constantly learning, life would be boring, right?
Are you ready to see what you can learn from your audience?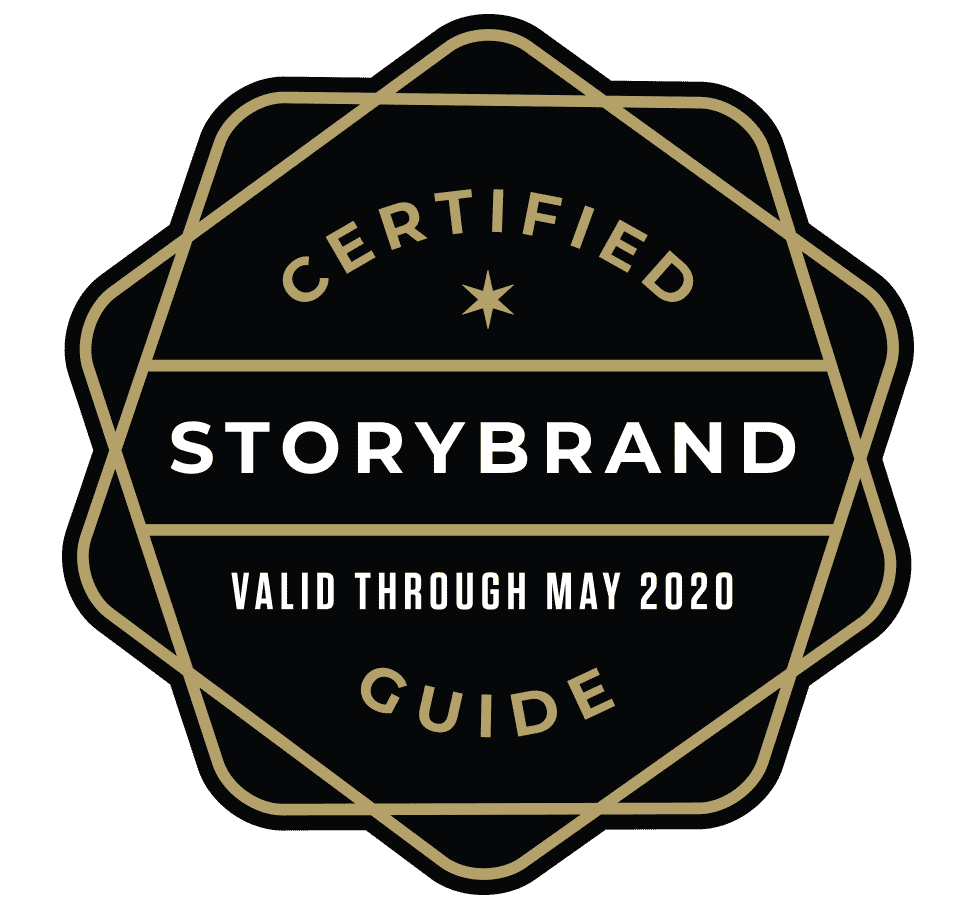 See how our full-suite marketing services can help your business grow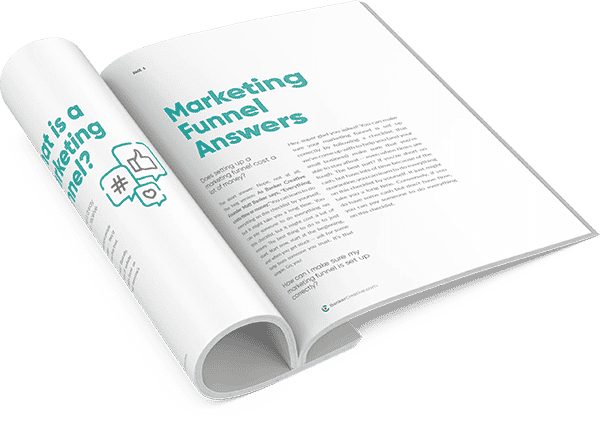 How to Get More Sales with a Marketing Funnel
Your business deserves to be around for the long haul.
That's why we created this guide. Get more sales with a strong marketing funnel. We'll show you how.