3 Things You Can Do to Boost Your Website's Authority
The Problem
They needed a website that was as high quality as their company.
When Moffatt Products came to us, they needed a website redesign. They were familiar with StoryBrand and had worked on developing clear messaging that articulated how they solve their customers problems. However, their current site was missing the mark in authentically showing what their values are. As a family-run business, they are known for their high-touch customer service and for producing the best quality flex arms available for medical devices, lamps, and more. But you wouldn't know that by looking at their website. What they needed was to clarify who they are both in messaging and design.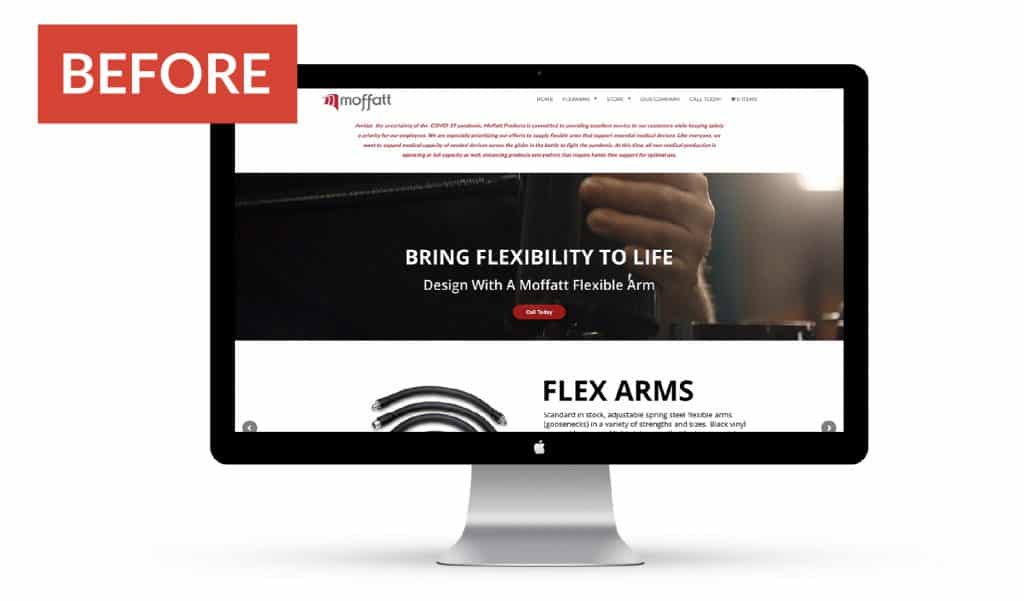 The company's growth had outpaced the user experience of eCommerce.
They also wanted to expand their online eCommerce offerings and continue to build out new product lines to sell directly to consumers. The existing website didn't have the user experience needed to keep shoppers engaged through checkout. Not only does that hurt sales, but it also erodes trust with the consumer.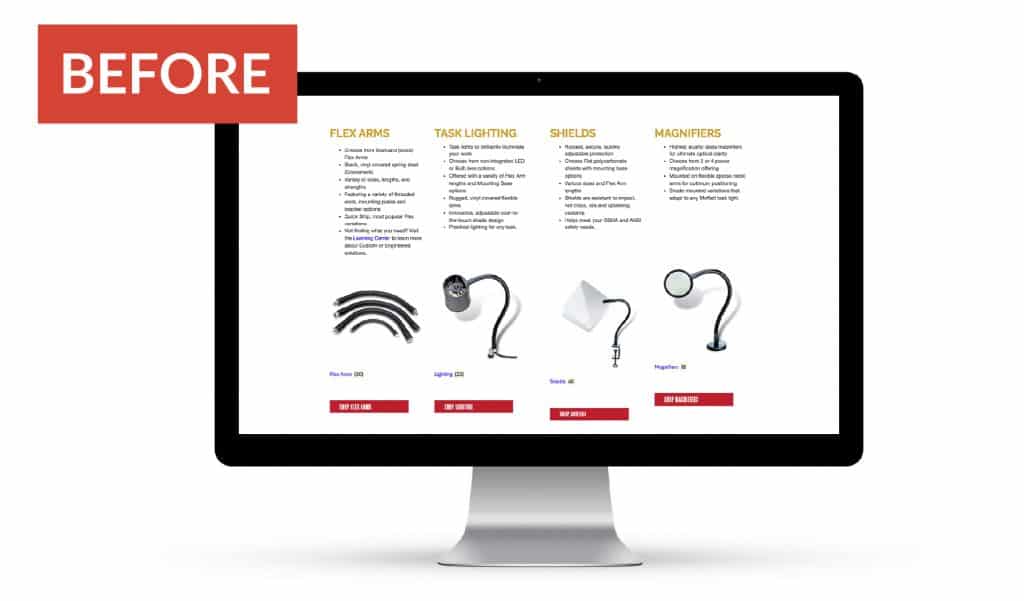 They were losing at content, site speed, and domain authority.
Despite being the highest quality flex arm in their industry, when we conducted a website audit, we found that nearly 70 pages had low word count and 80+ pages had duplicate meta descriptions, which hurts domain authority. In addition, the lead time was slow on mobile, all of which was pulling down their Google ranking.

The Solution
1. SHOW that You are the Best in the Business
One of the first things we did to solve those problems was create a photography plan to truly show who the company is and what they are capable of doing. We knew that we could articulate why they were the best through words–now we had to show customers the superior products through photos. We worked closely with their team to create a photography strategy on what types of images would be the most compelling, build trust and show the impressive features of their flex arms.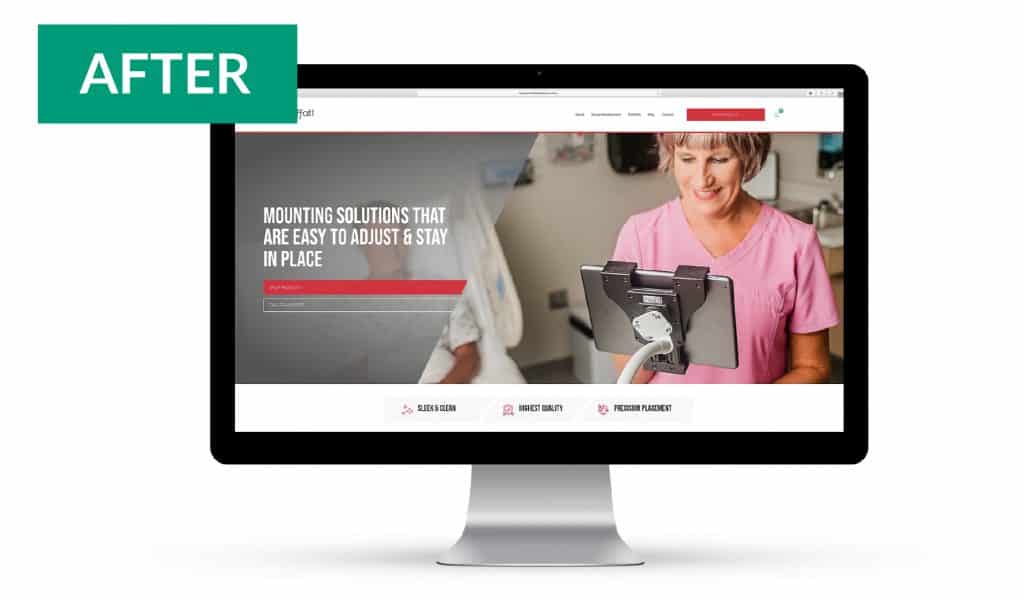 2. Share Your Customer's Experiences
Secondly, we talked to their customers. There is no better way to boost credibility in your business than to have your customers speak on your behalf. It also benefited Moffatt to have our team as an unbiased, third-party interview customers, allowing them to share more freely about their business as well as their experience working work with Moffatt. Turns out, their customers had nothing but wonderful things to say, which resulted in a huge boost of authority on their website and beautiful portfolio pieces.
3. Make the Buying Process Easy
Then we worked on user experience for the shopping process. Again, we looked at the photos and made sure they were clear and easy to identify in thumbnail form as well as offered options for a closer up view of the product. For a more seamless shopping experience, we made the checkout process simpler with less clicks while also cleaning up the clutter in design.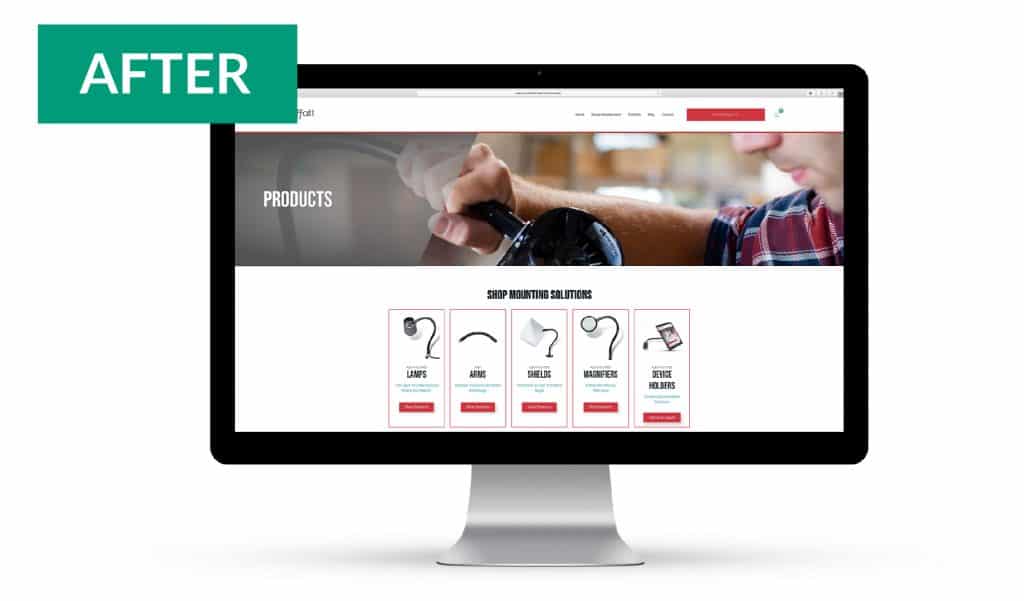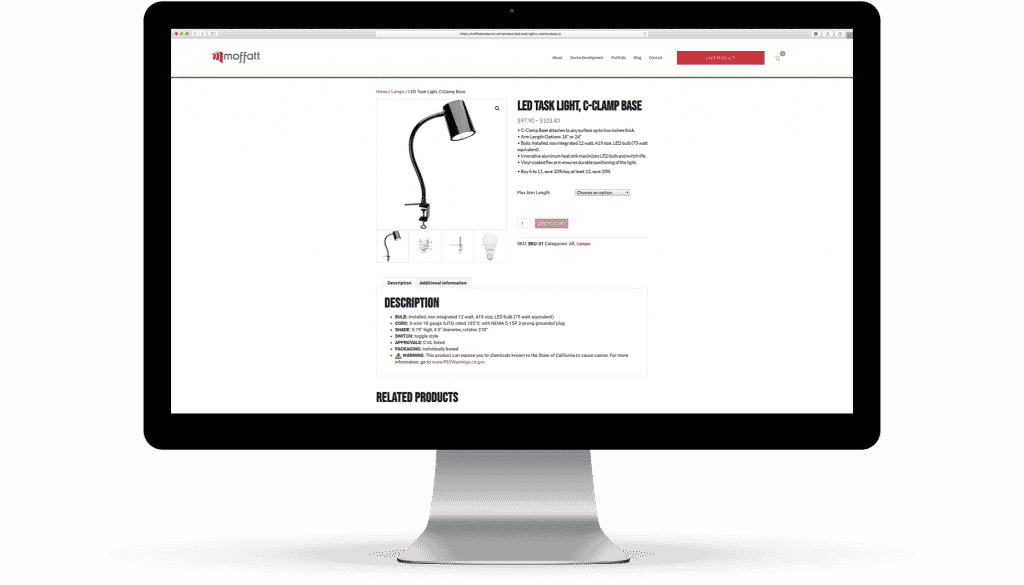 The Result
A website that enhances the company's authority, not drag it down.
We are not only proud of what we were able to create for Moffatt Products, but we also had a blast working with them throughout the whole process. As one family-run business to another, there was no shortage of dedication to creating the best of the best.
In addition to testimonials, we were also able to create a portfolio page featuring select customers and how Moffatt helped work on a custom solution for their flex arm needs. Click on the image to see the full page.
Now they are ready for the growth they've wanted.
Business at Moffatt Products has boomed during the pandemic since they provide an essential flex arm component for many medical devices. We are so excited to see where Moffatt Products goes next and are honored that we could be a part of the process in redesigning their website. Interested in seeing more?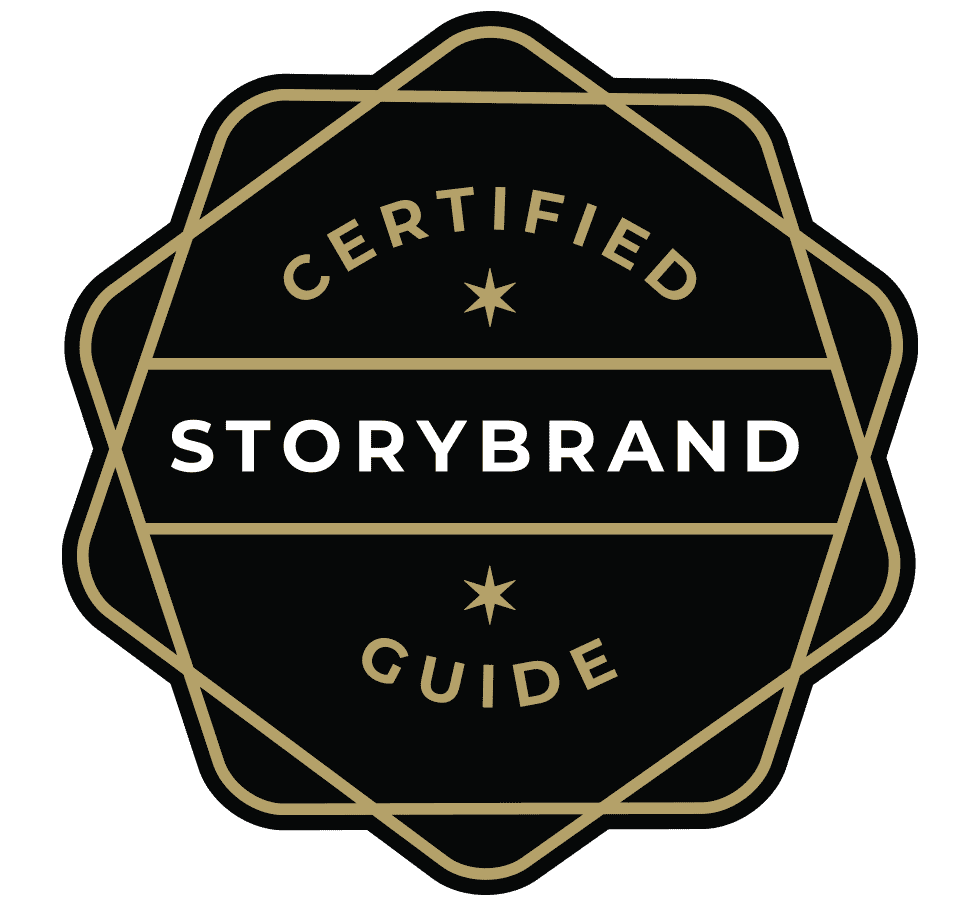 StoryBrand Websites
to help your business grow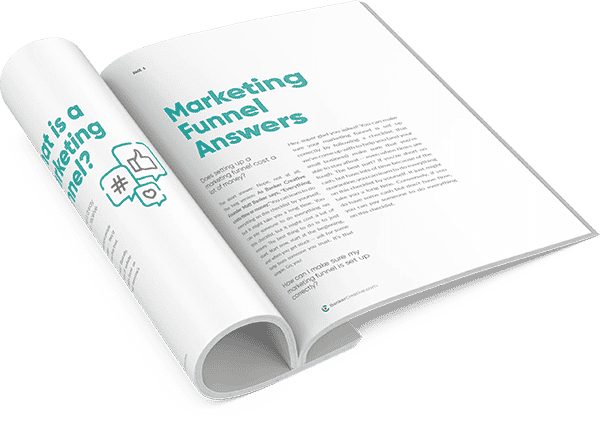 How to Get More Sales with a Marketing Funnel
Your business deserves to be around for the long haul.
That's why we created this guide. Get more sales with a strong marketing funnel. We'll show you how.