Simply put, demand generation is marketing in a way that creates demand for your product or service in the minds of your ideal customers.
Demand Generation is probably best understood in contrast to a couple of other marketing strategies: Lead Generation and Demand Capture.
Lead Generation
These are marketing programs built to capture the contact info (email address) of leads by using paid social media ads, organic social media posts, and website popups to offer "lead gens" like ebooks downloads, webinars, quizzes, etc. in exchange for your email address. Once a business has an email address it can nurture those leads using email marketing funnels and warm prospects up to be ready to buy. Finally, a sales team can contact a lead directly once they are deemed sufficiently "warm" according to a lead score or some other trigger.
Much of SEO is lead gen focused. They create educational or general interest articles to target long-tail, low-intent keywords related to a product/service. These keywords are easier to rank. Then they use popups and lead capture forms to try to get people to sign up, get nurtured, and eventually get people to set up calls and demos.
The problem with a lead gen strategy is threefold.
Quantity over quality. Lead Gen campaigns are often measured on how many MQLs (market qualified leads) are acquired and don't take into account the quality of those leads (e.g. how many deals will actually close, and how much revenue is actually generated). A marketing team may be incentivized to drive as many leads as possible, even if they are garbage leads.
Gating hurts comsumption. In order for a Lead Gen campaign to work you always have to "pre sell" your content. Your ebook title needs to be so enticing that someone gives you their email address before they get to see the content. Each nurture email must have a subject line that is soooo good that someone actually opens and reads the email. A hard-gate (like an email opt-in) or a soft-gate like getting someone to open the email or click the link adds friction and means fewer people will actually see it.
People Ignore Things That Look Like Ads. Our brains are very good at ignoring anything that it has been conditioned to see as irrelevant to our surviving and thriving. We have all given our email address away for a download, only to be disappointed by the actual deliverable. Now that every website has a "10 steps to better blah blah blah" ebook popup we have been conditioned to ignore pop ups. We also scroll right past ads in social media feeds without even seeing them. It almost doesn't matter how good the ad or ebook is. It's just really hard to get people to pay attention because of how much marketing crap we've been exposed to in the past.
This type of marketing was really effective for a time (like 2012-2015), but we simply don't see as good of ROI anymore.
Demand Capture
There is a certain amount of demand in every established industry. People are looking for your products or services, so you want to be present in the places they are looking. Most SEM (search engine marketing/paid search/Google Ads) is demand capture, so is SEO for high-intent keywords (like "best accounting software" or "marketing agency near me").
The nice thing about demand capture is that people are ready to buy. They know they have a problem, they know there is a solution, and they're looking for options.
The hard part of demand capture is
It's super competitive. The cost of paid search is an auction, so if you're in a market with a lot of competitors it's likely you'll have to pay a lot for a lead, or you'll have to spend a lot of time and money to rank well for the best SEO keywords.
It's commoditized. Demand capture is the quickest easiest way to get in front of your prospects, but because they're comparing you with anyone else that happens to be in the SERP (search engine results page) price/cost becomes a much larger factor in their buying decision. You don't have any more trust built up than anyone else that they might be considering.
There is a hard ceiling. There are only so many people searching for what you need at any one time. When you're dependant on someone/something else to drive demand, you don't have any levers to pull to increase how many people are seeking out services like yours.
Demand Generation
Demand generation is about building trust and authority in the minds of your prospects before they are ready to buy. The goal is to educate your target market about the things they need to know before they would be ready to buy your product. If only 5% of your target market is ready to buy at any given time, demand gen focuses efforts on moving the other 95% into that buying cycle. Then when they're ready to look for a solution you are the first place they turn.
We put content directly into prospects' feeds using a combination of paid social media ads and organic social media posts. The vast majority of the content is meant to teach, not sell.
Here's what you need to understand about demand gen marketing:
It's still content marketing. Demand gen is in many ways an evolution of inbound content marketing as pioneered by Hubspot and others in the early 2010s. It only works when you create good, consistent content (which is not easy or cheap). The main difference is that the content is primarily for a pre-intent audience (not the in buying cycle), rather than post-intent audience (someone already searching for an answer).
LinkedIn makes it especially effective for B2B companies. LinkedIn has matured and grown as a social media platform so it's the most effective marketing platform for most B2B companies. The ability to target campaigns around job title, industry, company size, and geography almost eliminates the need to capture contact information. You can marketing directly in the feeds of your ideal customers without needing the extra step of capturing an email address.
Most demand is created in the dark. Social media, YouTube channels, and podcasts are the main distribution channels for demand gen marketing, but the content needs to be optimized to be shared in "dark social" channels like Slack and Discord channels, private Facebook groups, and email forwards where attibution software won't be able to track.
In 2022 we believe Demand Gen is usually the most important for B2B companies to invest in. It will make sense for most businesses to do a certain amount of Demand Capture, but Lead Generation is starting to look pretty outdated.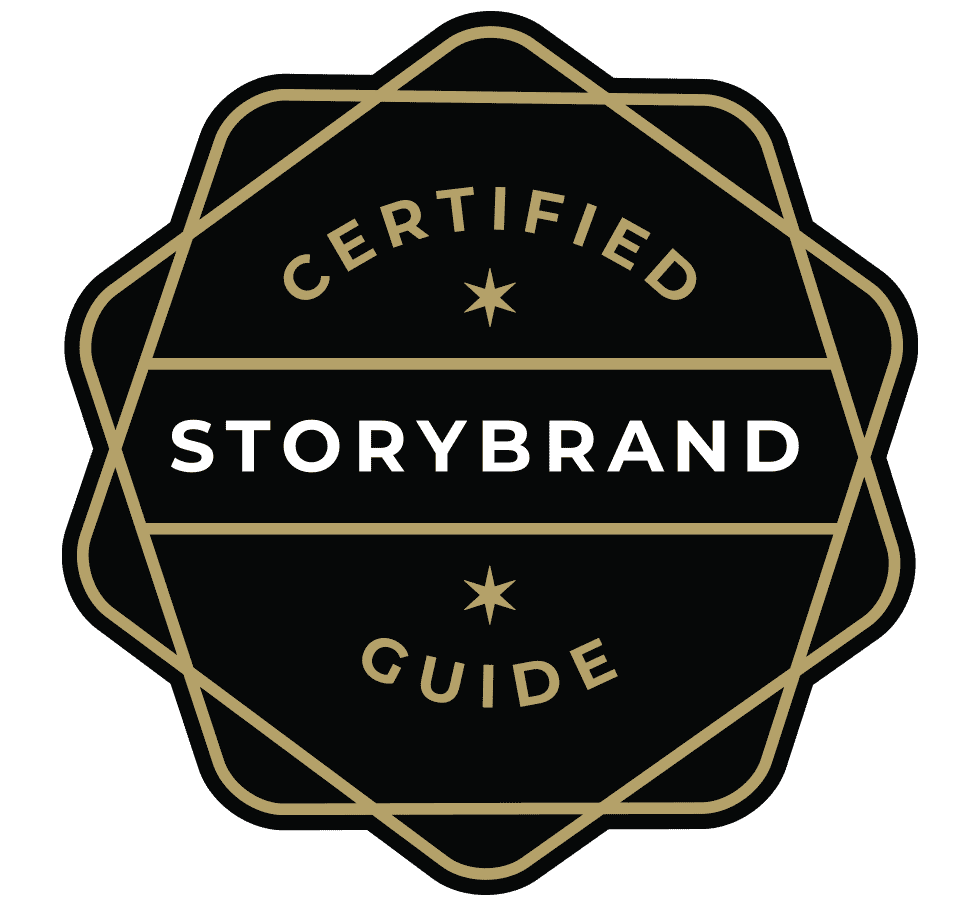 StoryBrand Websites
to help your business grow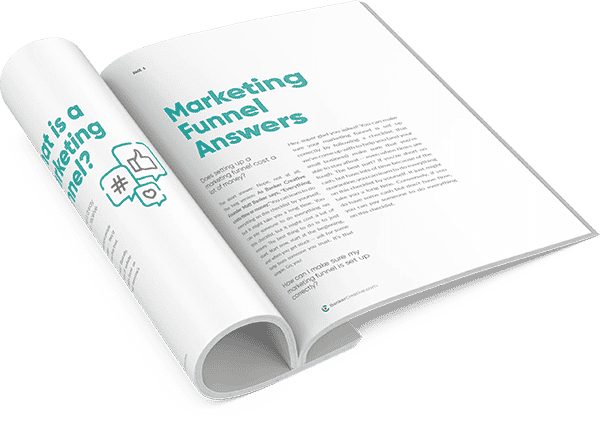 How to Get More Sales with a Marketing Funnel
Your business deserves to be around for the long haul.
That's why we created this guide. Get more sales with a strong marketing funnel. We'll show you how.